The Waking

I wake to sleep, and take my waking slow.
I feel my fate in what I cannot fear.
I learn by going where I cannot go.

We think by feeling. What is there to know?
I hear my being dance from ear to ear.
I wake to sleep, and take my waking slow.

Of those so close beside me, which are you?
God bless the Ground! I shall walk softly there,
And learn by going where I have to go.

Light takes the Tree, but who can tell us how?
The lowly worm climbs up a winding stair;
I wake to sleep, and take my waking slow.

Great Nature has another thing to do
To you and me; so take the lively air,
And, lovely, learn by going where to go.

This shaking keeps me steady. I should know.
What falls away is always. And is near.
I wake to sleep, and take my waking slow.
I learn by going where I have to go.



--Theodore Roethke









---
Joy's Updates - Straight from the Horse's Mouth.

Tuesday, May 06, 2008
DWTS - The Results

Tonight is quite an extravaganza! The judges presented their favorite ten dances from the first five seasons in a show before the results show. Here they are:

10. Kelly Monaco and Alec Mazo (he's Edyta's husband and a great match for her in hotness) - freestyle from the only female winner so far.
9. Sabrina Bryan and Mark Ballas - their passionate Paso Doble.
8. Emmitt Smith and Cheryl Burke - Cha Cha Cha - this was fun and lively! Jason Taylor said Emmitt made it cool to dance.
7. Apolo Anton Ohno and Julianne Hough - Quickstep. I just love watching them dance together.
6. Joey Fatone and Kym Johnson - Jive. Gotta love the Joey! He's such an entertainer and makes me smile to watch him dance.
5. Helio Castroneves and Julianne Hough - Quickstep. Yuck! It's the one when he kissed her.
4. Drew Lachey and Cheryl Burke - Free-style western dance. Love that one! It makes me feel good every time I watch them do it.
3. Stacy Keibler and Tony Dovolani - Samba. Bruno drooled about how sexy she is and about her long legs. I never noticed before how she looks a like a tall Elisabeth Hasselbeck. No comment.
2. Melanie Brown and Maksim Chmerkovskiy - sizzling Paso Doble and soooo sexy and hot and powerful! Wow and wow again!
1. Mario Lopez and Karina Smirnoff' - very hot, steamy Tango. Wow! That was intense and sexy!

The Results Show is the 100th episode and gold is everywhere! The pros danced first all in gold. This is so much fun to watch tonight! Several from the other seasons were there such as Joey Fatone, Jane Seymour, Mark Cuban, Kenny Mayne, Lisa Rinna, Jerry Springer, Vivica A. Fox (why the A?), Sabrina Bryan (rumored to be a couple with Mark Ballas), and Stacy Keibler. Rascal Flats performed one song during which Julianne Hough and Apolo Ohno danced then Mel and Maks the other. So good to watch Maksim again! I like that bad boy!

The first two couples who continue to the semifinals are Marissa & Tony (wow) and Kristi & Mark. Oh my, who will go? Please not Jason! Marissa was amazed and incredulous. Karina is pouty already. Next safe couple is Cristian & Cheryl! Who goes home? Karina waved bye-bye and has a feeling. She's right. It's Mario & Karina. I was going to predict that he would go next after Marissa and am glad I got the order wrong. Next week - the semifinals! I'm happy with the ones in it and am looking forward to seeing what they do.

Bye, Bye to Mario! I enjoyed watching him dance and keep improving. Well done!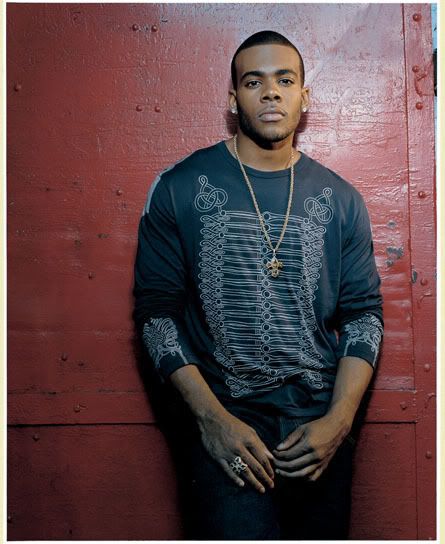 Wonder if Karina will go to NYC for a while now. Not only is Mario Lopez on Broadway in A Chorus Line but has written a workout book. Check this out!
8:29:00 PM