The Waking

I wake to sleep, and take my waking slow.
I feel my fate in what I cannot fear.
I learn by going where I cannot go.

We think by feeling. What is there to know?
I hear my being dance from ear to ear.
I wake to sleep, and take my waking slow.

Of those so close beside me, which are you?
God bless the Ground! I shall walk softly there,
And learn by going where I have to go.

Light takes the Tree, but who can tell us how?
The lowly worm climbs up a winding stair;
I wake to sleep, and take my waking slow.

Great Nature has another thing to do
To you and me; so take the lively air,
And, lovely, learn by going where to go.

This shaking keeps me steady. I should know.
What falls away is always. And is near.
I wake to sleep, and take my waking slow.
I learn by going where I have to go.



--Theodore Roethke









---
Joy's Updates - Straight from the Horse's Mouth.

Saturday, May 31, 2008
Nashville Screenwriters Conference - Day 2

This morning the group from Generation Kill talked about the screening and answered questions. One of the writer/producers David Simon asked us if we realized the real names of the Marines were used. When we said no we didn't, he said they might need to do something about that. I checked the HBO site, and there was no mention of it there. Two young men from the Marine Recon Unit the miniseries is about were there. One is Eric Kocher who was military adviser, and Ray Person was in the audience. I talked with him a while after the panel discussion and found out he lives in Overland Park, KS, where my niece Amy lives. He's the driver of the first Humvee if you watch the trailer, and he's wearing sunglasses. The actor playing him doesn't look that much like him but captures his personality, according to Person's wife, he said. We had lunch with several from that group, and let me tell you, Eric is really good looking and hot! Obviously he still works out (think body builder) and is in great shape and has "those eyes" and a chisled face. I found a small photo of him, so you can see that he resembles a much shorter, very buff Tom Selleck with intense, twinkly eyes. It made lunch quite enjoyable looking at him. (You'd have swooned, David) I talked with him quite a while since he was sitting beside me and found out he did five tours in Iraq and was wounded five times. He was awarded two Purple Hearts and a Bronze Star with "V" for Valor for heroism during an enemy ambush near Fallujah. He didn't mention any of this but was asked about it by a man sitting at our table who'd read his bio. Eric said he was just doing his job and was humble about it all. He did say the Purple Heart helped him get better disability. I saw scars on his arm, and he looked fine (I think I might have mentioned that) but has PTSD, understandably. He and Person were both personable, intelligent, friendly, funny, and delightful.



Evan Wright, the journalist who wrote the book Generation Kill, was also at our table and very interesting. Tina and I met Rebecca, a teacher in Metro, who writes children's books, so Evan told them if they emailed him, he would get them in touch with his agent. Great networking! Tina has several children's and young adult novels and plays she's working on, so that was great news. We were talking about David Milch, who Evan said he'd worked for, and somehow I mentioned his appearances on Craig Ferguson's show. Evan said his agent is also Craig's because he'd written a novel and that his agent wanted him to appear on Craig's show. I told him he should. He said he'd be nervous because he couldn't handle planned questions, but I told him that wouldn't happen on that show because Craig riffs off the guests and is like the ADD version of talk show hosts. So I hope he'll be on there. He said he'd watch the show and see what he thought.

The Problem Solving panel discussion involved screenwriters Mike Rich (Finding Forrester - a favorite of mine, The Rookie, Secretariat, and Radio), Scott Frank (Get Shorty, Out of Sight, The Interpreter, Monority Report, and Little Man Tate), Ted Griffin (Ocean's 11, Best Laid Plans, Matchststick Man, The Key to Reserva), Derek Hass & Michael Brandt (2 Fast 2 Furious, 3:10 to Yuma, Wanted), and Caroline Thompson (Edward Scissorhands, The Addams Family, The Nightmare Before Christmas, Corpse Bride, Homeward Bound, The Incredible Journey, The Secret Garden, and Black Beauty) Obviously, she works with Tim Burton often. This was entertaining and instructive. Ted Griffin's personality and sense of humor made it easy to see how he wrote Ocean's 11.

An interesting panel was about the internet and all the possibilities there. They mentioned You Tube and how people liked to watch two to three minute videos. Jason Nadler is head of UTA Online and discovers and represents premier video content creators, bloggers, and other digital artists working on the Internet. Karen Murphy is a producer (all those Christopher Guest masterpieces This is Spinal Tap, Waiting for Guffman, Best in Show, A Mighty Wind as well as Drugstore Cowboy. She co-founded the Nashville Screenwriters Conference. Steve Niolaides (producer of Boyz 'N The Hood, Stand by Me, The Princess Bride, Misery, A Few Good Men, The Forgotten, School of Rock, Nacho Libre, Beverly Hills Chihuahua, which Michelle's husband Raymond helped to the CGI on) and Caroline Thompson co-founded Small & Creepy Films and write, direct, and produce short video series there because they want to do things their way. Brent Weinstein is CEO of 60Frames Entertainment. One of his shows is "Douchebag Beach" which can be seen on You Tube or blip.tv. Any of you who are interested in putting something out there on the 'net need to get in touch with these people. It's a new frontier, so get on board!

You can see photos of the panelists and read their bios on the NSC website.

Grey's Anatomy head writer Krista Vernoff, Joan Rater, Tony Phelan, and Allan Heinberg (who used to write for Sex and the City!) were on a panel discussing how they write and some inside scoop on the show. Brad Schmidt from Channel 2 interviewed Krista Vernoff after their panel. She quoted me when he asked how people reacted when they found out she wrote for Grey's Anatomy. Her answer was that no one in L.A. reacted at all but that people outside of there were like this woman who came up to her and said, "Do not let Izzy and George get together!" She told me they'd do their best. LOL Part of his interview was on the 10:00 news but probably more will be on the morning news Monday. He wouldn't say douchebag when introducing Brent Weinstein. He walked by me on his way out, and I said, "Brad! Man up!" He laughed and said he just couldn't.

I wore my new dusty pink capris and a pink plaid blouse. Then I had a thought that I might look like Miss Piggy. If I go anywhere with Mother in her lime green, well, you get it.

Contrary to what you might believe, I did behave while I was there. Really, Brian, I did!
9:18:00 PM



Friday, May 30, 2008
Nashville Screenwriters Conference - Day 1

Larry Wilson is hilarious. He conducted a workshop on writing horror/fantasy. We had to write a paragraph about something we fear. Then some read theirs. I didn't get called on. Then we had to have it do something horrible to us or someone else. Some others read those. We met in groups and collaborated on a story combining our fears. Mine was about a group controlling us and we're just pawns with meaningless lives. Our group had a good one that Larry said was about a dystopic society. We had zombies in it and things in necks that counted down when we'd die but they were fake so the zombies could continue existing. Fun!


The Union Station Hotel is nice. They have cloth hand towels in the restrooms. (Can you tell I don't get out to nice places that much?) I'm glad they are having the conference there. We get pampered. It used to be a train station (opened in 1900) and was miraculously saved from demolition and turned into a hotel. Nashville is notorious for destroying buildings and replacing them with new ones, but people protested when they planned to tear down Union Station and managed to save it.



We took a shuttle to the Country Music Hall of Fame to see a screening of Generation Kill, which is an HBO miniseries based on Evan Wright's book by the same title. It's about the Iraq War. We saw the first two episodes. They are disturbing, as you would expect. Wright is a journalist who was embedded with the troops for Rolling Stone. Evan Wright, military adviser Eric Kocher, an HBO producer, and the screenwriters Ed Burns and David Simon were at the screening and will present a panel discussion about the miniseries in the morning. We're looking forward to that, and I'll tell you about it. Here are some reviews and comments about it on Amazon, and this is from NPR. I plan to watch the miniseries since I have HBO.
11:04:00 PM




David

After a two year visit to the United States, Michelangelo's David is returning to Italy......

Before
After

10:55:00 PM




Busy Weekend

I won't be around here in Blogland this weekend because Tina and I are going to the Nashville Screenwriting Conference. I attended the first one ten years ago but none of the others since then. That one was great! We're really looking forward to going.

Larry Wilson is conducting a workshop tomorrow afternoon. He wrote Beetlejuice, The Addams Family, and Tales from the Crypt, among others. He's as quirky and hilarious as you'd expect. Can't wait for that!


I'll let you know how it was. What are you doing this weekend? Let me know, so I'll have something to read when I check my blog. You know how I love the comments!
12:38:00 AM



Wednesday, May 28, 2008
Outing with Mother

I drove Mother to the dental hygienist today in Green Hills. Then the fun began! We went to the mall and shopped and bought and shopped some more. I have some new pink clothes, and Mother has new lime green clothes. We had a harder time finding shoes for her. Have you seen the new style of shoes? Some of them don't fit into my standards of comfort which is what I now go for. I used to be able to wear all kinds and styles of shoes with no problems. No more!

We ate lunch at the cafe in Davis-Kidd Booksellers and enjoyed it very much. I like Green Hills Mall and liked Bellevue Mall when it was thriving. I'm not sure what happened to it, but I think they are going to make it into one of those outdoor malls designed to resemble small town main streets. I LIVE in a small town with a Main Street! Why do I want to go to a mall where I have to keep driving around looking for a place to park, go in and out of shops in the rain or snow or heat, and not know where restrooms are? I wouldn't mind them if they had a cover over the street and closed off traffic so we could be free to walk around more comfortably.

Hill's Center, right next to Green Hills Mall, is an upscale "lifestyle center" as they are called. They tore everything down and built all new places. Some of the stores are Anthropologie, Swoozie, Francesca's Collections, West Elm, Jigsaw, Merrill Shoes, Posh, Snap, E.J. Sain Jewelers, Whole Foods, and Whole Body. Restaurants include P.F. Chang's Pei Wei, Zoe's Kitchen, California Pizza Kitchen, Take-Out Cafe, and Five Guys. I've been to Whole Foods but none of the other places yet.

Hill's Center: See how it looks like a small town street?



What about you? Do you like indoor malls or these outdoor ones better?
6:55:00 PM




Hamilton Jordan

In the referenced article in my post about Hamilton Jordan, he makes the following recommendations in Newsweek.

I consider the Obama operation the most brilliant political campaign in my lifetime. Yet in the weeks to come questions about how Obama will implement his platform of change will receive greater scrutiny from the press and the electorate. By announcing some smart additions to his team now, he could go a long way toward heading off the GOP's general election attacks.

What if Obama, in the next 30 to 60 days:

* Says he will name Independent Mike Bloomberg as his "domestic czar," given broad authority and charged with reconciling our country's fiscal mess with our domestic needs and opportunities. Bloomberg is a highly talented leader and visionary who has been tremendously successful in business and in politics. Bloomberg deserves a much larger stage to perform on. He might or might not want the portfolio of Secretary of Treasury, but having a person of his experience on the Obama team would reassure Wall Street and reinforce Obama's message of bringing all Americans together, regardless of party affiliation, to bring about change.

* Says he will name mainstream Democrat Sam Nunn, highly respected former senator and expert on defense issues and foreign policy (who has traveled the world for the past decade trying to contain the spread of nuclear weapons) to be his choice for Secretary of State. Here is a man who can go toe to toe with John McCain on any defense or foreign policy issue and enjoys the respect and admiration of foreign leaders around the world.

* Says he will name retiring Republican U.S. Senator Chuck Hagel, from Nebraska, war hero, successful businessman and thoughtful critic of the Iraq War, to be his Secretary of Defense to rebuild our nation's military power.

All three of these people have been vetted in years of public service and are widely known by the media, the political elite and the business community. Probably the one group that knows them least well will be the young Obama voters who make up the heart and soul of his movement. While there may be some understandable suspicion of these "old white guys" among Obama's true believers, the fact is that in a general election campaign he and his team will need to convince voters that they have the broad experience and knowledge to bring about the changes they believe in.

Sooner rather than later Sen. Obama must challenge McCain's view of U.S. interests in the world and convince general election voters that he has the means and the talent to implement his coherent vision and strategy. And he must buttress himself from attacks that will inevitably challenge his foreign policy bona fides. Who better to do it than an A-team of extremely experienced, competent, and tested professionals?
Suddenly the dynamics would change. It would no longer be the war hero versus the young community organizer and attorney. It would be John McCain and an old view of the world versus Team Obama—the best minds and combined experiences in U.S. politics—advocating Obama's new vision of U.S. political, military and economic interests in the world.

It is not easy making key leadership decisions in the middle of a campaign and asking people to serve in advance of an election. And there are some legal restrictions that would have to be understood and addressed; jobs cannot officially be promised in advance of an election. But Obama could at least get this or another team to say publicly that they would "seriously consider" or "look with interest" on an invitation to be part of the Obama administration.

It is not easy to take bold steps when the Obama campaign is riding a wave of adulation and risks fixing what isn't broken or, more important, upsetting supporters. Yet doing so would not only strengthen Obama's prospects of getting elected, it would be consistent with his message of changing the way Washington works—or doesn't work, as the case may be.
Who do you think Obama should choose for his running mate? What about cabinet posts?
1:59:00 AM



Tuesday, May 27, 2008
Internet

I heard a comedian other night on TV who said we didn't see the internet coming. For example, we never saw Spock on Star Trek saying he would google something right away. I hadn't really thought about this, but some of you who read science fiction might have information about instances where something like the internet was around. I wouldn't know. Was it?
10:59:00 PM




Recent Deaths



Hamilton Jordan died May 20 at 63, a year younger than I am. He was President Jimmy Carter's Chief of Staff, the youngest at 35 to serve in that office.


This article by Eleanor Clift for Newsweek is a tribute to his life. Here are excerpts:

Every election cycle a new crop of political aides emerge as stars, and so it happened that two young Southerners, both barely over 30, appeared as Butch Cassidy and the Sundance Kid on the cover of Rolling Stone magazine, the ultimate in what passed for cool 30 years ago. Irreverent and wisecracking, the two Georgians, Hamilton Jordan and Jody Powell, provided a welcome contrast to Jimmy Carter's straitlaced image, yet they were so close to the president that those of us who covered the White House knew that talking to Ham or Jody was like talking to Jimmy himself.

Hamilton Jordan died at his home in Atlanta on Tuesday. He was 63 and had fought six different cancers since first being diagnosed with lymphoma in 1984, a cancer he believed was the result of his having been exposed to Agent Orange in Vietnam. He didn't have to go to Vietnam. The military declared him medically ineligible because he had flat feet, but he went anyway as a volunteer with an international refugee organization. I didn't realize at the time how much that said about him. His time in Washington was rocky. He was an outsider and he had a chip on his shoulder. "I expected they'd knock the chip off, but I didn't think they'd take my whole shoulder with it," he once said.

Jordan's disillusionment with Washington was profound. Unlike so many White House aides, he left and never came back, flirting instead with third-party politics. He was a co-chair of Ross Perot's campaign in 1992, and last year he wrote one of his groundbreaking memos sketching out the forces in society making 2008 the perfect year for a third-party presidential bid. But with the two major parties gravitating toward reform-minded candidates in John McCain and Barack Obama, Jordan told the Atlanta Press Club in March that he thought the oxygen for an independent candidacy was gone, relegating Unity '08, a group he helped create, to the sidelines. (To read a piece Jordan recently wrote for Newsweek.com analyzing the Obama campaign, click here.)

Jordan spent much of his time counseling fellow cancer patients, and his memoir, published in 2001, is titled "No Such Thing as a Bad Day." Together with his second wife, Dorothy, a pediatric nurse, he founded a camp for children with cancer. Like the president he served, Jordan's life after the White House defined him more than the four years he spent in Washington.

Sydney Pollack, director and actor, died May 26 at 73, also of cancer. He had worked with seemingly every A-list star in the business, from Robert Mitchum to Al Pacino. But Pollack collaborated with Robert Redford more than any other — seven films, including Out of Africa, The Way We Were, Three Days of the Condor, and The Electric Horseman. He directed and had a role in Tootsie. This is from rediff.com: "Just last year, the filmmaker played Marty Bach opposite George Clooney in Michael Clayton. Besides acting in it, Pollack also co-produced the film, which received seven Oscar nominations, and a best actor nod for Clooney."
5:50:00 PM




Blogness

I thought about changing templates for my blog because I like some of the features on the new ones; however, I have added so much stuff to this one that I dare not even consider it. What I might try is to fiddle with the html on my template to get the archives to have titles on them the way some of yours are. Wish me luck because I've messed things up with these attempts before and had to call in help from Alistair (Scaryduck). He's my blog mentor. Ariel was when I first began, but I don't think she reads it any more.

Later .... I did it! Don't think I knew what I was doing, though. I have another blog I've never posted on, so I changed its template to one that had that on it, went to both templates, copied & pasted on another page, and then changed it on this one. Somehow it worked.
2:31:00 PM



Monday, May 26, 2008
Improvement

I seem to have turned a corner and feel much better. I'll do what I can to keep it going.
10:57:00 PM




Thank You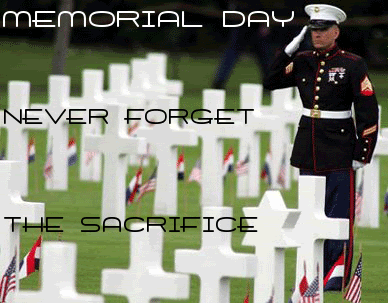 12:08:00 PM




Recount

How many of you watched the HBO movie Recount Sunday night about the voting fiasco in Florida during the 2000 election? According to the movie, it was even worse than many of us suspected, and that was bad! Looking at those ballots, it's easy to understand how they got mixed up. I'm sure many things that are in the movie really happened because of things we heard about them from many sources. Between the chad problems, military ballots, and 20,000 voters turned away from voting (half of them black), it was criminal. And this was just in one state! What a mess! Let's hope this doesn't happen again, but I'm sure it has and will.

Gore's main problem was underestimating how long the American people would wait to have an accurate count. His bigger mistake was to choose Joe Lieberman as his VP. I'd forgotten about how he sabatoged all this on Meet the Press. Since that time, he's become a Republican. I wish McCain would pick him as his running mate, so he could lose twice; however, I'm understandably paranoid about elections. I still believe Democrats will manage to lose another election even when it looks like a sure thing. As Will Rogers said, "I am not a member of any organized political party. I'm a Democrat."

The movie has gotten mixed reviews, but most reviewers praise Laura Dern's portrayal of Katherine Harris. She is brilliant! This is an interesting article by one of the journalists who covered the recount and said Katherine Harris was represented accurately.

This is what Troy Patterson wrote about her in Slate:

The one redeeming factor here is Laura Dern, who puts that elastic jolie laide mug of hers to memorable use as Katherine Harris. The performance makes you wish that Recount—which does contain a few fine moments of wild farce—had instead been created as a seven-episode sitcom playing out from her point of view. Since Harris emerged on the national stage, she has been caricatured as a toady, a shrew, a tart, and a nitwit, and Dern does all this, too, but makes her sympathetic, a nice Southern lady in over her head, maybe, or Homer Simpson in rouge, or, in any case, a person exactly as vain and bewildered as the rest of us citizens.
Katherine Harris

Laura Dern
1:17:00 AM
Sunday, May 25, 2008
Sometimes This Happens

And here I am right now, so it's not a good day to post anything. I'll be back soon.




That one shows how it sneaks up on us, and this is a cute kitty version. Both are accurate.


I'll be ok soon. Admitting I'm depressed usually means I'm getting better. I've been here before.
5:01:00 PM



Friday, May 23, 2008
Haloscan is having problems with the comments in case you haven't noticed.
9:42:00 PM






Recipe on Sticky, Gooey, Creamy, Chewy, definitely a mouth-watering blog. But I might have been speaking metaphorically.
4:04:00 PM




Funny Stuff

While searching for graphics to add to my conspiracy post, I found these I like, too. We all get a bunch of email that can be disproved by checking Snopes.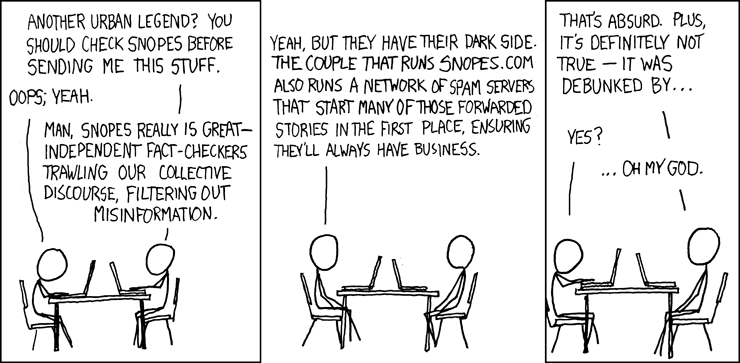 And this one made me laugh, too.




Got any jokes?
3:26:00 PM




Crying

Charlie wrote a post about crying on his blog. I've never been one to cry when it's about me but always cry when something touching happens, for example during nearly every awards show I've watched and when people are really happy about something. I've cried at weddings, funerals, movies, Hallmark card commercials, songs, and even pep rallies. I wish I could cry when I need to for myself when I'm upset, disappointed, sad, or frustrated but haven't let go but a few times. Then I'd cry alone where no one could see me. I guess I've always thought it showed weakness. The last time I remember crying was the day after my surgery when I had sepsis after chemo and was scared. When Mother and my brother came into my hospital room, I lost it and cried. There are other times I've needed to though.

What about you? How do you feel about crying? Check out Charlie's post about crying when we feel safe. Maybe I don't often feel safe.
3:26:00 PM







During the course of conversation while I was visiting Paige and Carl last week, Carl explained the pancake effect when the World Trade Center collapsed after it was attacked. Carl is an engineer and worked for companies who planned and oversaw the steel structures for large buildings. He said that the way the Twin Towers collapsed was an example of the pancake theory. I didn't exactly understand all that he said except the part about how one floor falls on the one beneath which continues all the way to the bottom. He also said something about the jet fuel exploding.

So I decided to google and discovered more conspiracy theories and debunking the myths about this than I had heard about. One of them has charts, graphs, and math to explain it. Others show photos with explanations for their ideas. I got engrossed reading about it. Popular Mechanics had an article debunking the 9/11 myths, too. Another poster had one about a missile.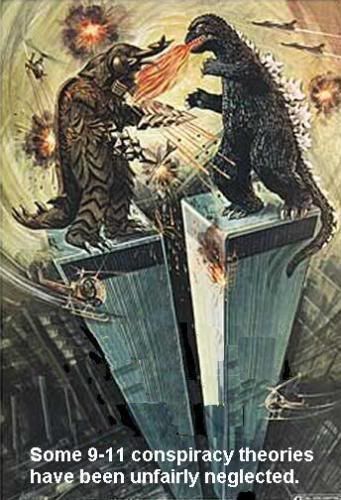 I'm not sure what I think about it except for what I saw on the news. Most of my conspiracy theories have to do with local politics and some imaginary group of powerful, wealthy people who control businesses and connections that I get after I read some of those novels or see movies like Wag the Dog, The Boys from Brazil, The DaVinci Code, and The Manchurian Candidate. I can feel helpless, paranoid, and crazy with the best of them about those.



I love this cat poster and can just hear him saying that in an English accent.

Do you have any conspiracy theories? If so, what are they?
12:26:00 PM



Wednesday, May 21, 2008
Senator Ted Kennedy


The diagnosis of a malignant brain tumor Senator Kennedy received is sad news, and I wish him a full recovery. This family has had more than its share of tragedy over the years. This doesn't sound hopeful, but sometimes we don't know how things will turn out. I sincerely hope that he can survive this without serious effects.
12:51:00 AM



Tuesday, May 20, 2008
DWTS Finals - The Results


How will they stretch this out for two hours? Usher is singing and dancing with his back-up singers and dancers. They showed a recap of how the dancers performed last night. Kristi danced the best, but as we Democrats know that doesn't always translate to winning an election. Who knows the minds of voters?

Ah, the announcement for the two finalists! I hope it will be Kristi and Jason, and it is. They were dressed to dance the Paso Doble, which they will do as a farewell dance. The trip down memory lane for them showed how dedicated Cristian has been and how much he's improved. I just love Cheryl and always enjoy watching her dance. Her choreography is amazing, and she's my favorite of the pros. I was pulling for her when she danced with Drew Lachey and Emmitt Smith and won both of those times. I hope she stays on the show.

I was for Julianne and Apolo because I liked him so much in the Olympics, and they were cute together. Helio didn't do it for me, so I wasn't all into hoping he'd win, but he did. I so wanted Mel B and Maks to win, and in my heart they did. I really love looking at Maksim!! Oh yes! I'd like to see Edyta win one, and it could happen this time with Jason. Kristi is a better dancer but might not have a larger fan base. So we'll see!

The others who were on this season are dancing in the order they were eliminated. Penn Jillette and Kym Johnson are performing a cha cha. He was so much fun and very entertaining. Tom asked if he were incorporating dance into his act, and Penn said, "Absolutely! And Teller fills out Kym's costume really well." Monica Seles and Jonathan Roberts performed their mambo. She said the professionals make it look so easy, and it's really hard to do. It was good to see her again on here. Steve Guttenberg and Anna Trebunskaya danced the tango, and he was as positive as ever. What a great attitude he has.

Oh, I knew Adam Corolla would do his Zorro paso doble on the unicycle with Julianne Hough, and he did! That was hilarious and such fun to see again! Oh my goodness, the speech Adam made was priceless! He said it would be easy to pimp his radio show and plug Julianne's new CD but DWTS is too good for that and then, "This is why the terrorists hate us. And it's not the glitter and it's not the pomp and circumstance. We got black and white, we got Hispanic and Asian, we got gay, straight, and Guttenberg, all working together for one common goal - to get the mirror ball trophy. The mirror ball doesn't care what color you are, how rich your parents are, and it doesn't care what god you pray to. It's an even wooden floor. And may the best man or woman win. I say God bless Dancing with the Stars! God bless the USA!" Julianne recorded a country album and was on the ACM Awards show, and we'll be seeing her at the CMA show for sure.

Oh, they showed a clip of Jason and Cristian's bromance which was hilarious. Tom said they'd planned to save it for the wrap party but judicious editing goes a long way. They have a sense of humor. They are back there chatting.
It's going to be interesting to see which celebrities the pros are paired with next season. I hope Maks returns and wonder if Julianne will be back. I guess it depends on her singing career.

Great. We got to see the clip of Shannon crying again (well, one of them - the worst). Priscilla Presley and Louis Van Amstel are dancing the tango, and I'm enjoying it. Next Marlee Matlin and Fabian Sanchez did the mambo. What amazing accomplishments she's made! Sigh, now Shannon Elizabeth (whiner) and Derek Hough dancing the quickstep. She wrapped herself around Tom Bergeron and weighed him down. He thanked her sincerely when she finally got down and said he'd be going to the hospital next.

Three former winners are in the audience and when asked what it takes to win, Drew Lachey got to mention "hideously ugly trophy" again. Kelly Monaco was gracious, and Helio Castroneves plugged the Indy 500 this weekend and said he was going to win that. I'm cheering for Danica Patrick and might actually watch it since I never have.

Mario and Karina Smirnoff dance a hot mambo and look good. Marissa Jaret Winokur and Tony Dovolani dance the tango. This leads us to the final dance-off between the finalists. They keep saying this is the first time a woman has the best chance to win since Season 1. What about Melanie Brown last year and Laila Ali the year before, both with Maksim? Mel was in the finals and should have won!

Jason said he grew up on two things, Wheaties and watching Kristi compete for our country. Not only is he hot but a gentleman, too. He also said he won't be dancing any more after this. Funny but probably true. Kristi, on the other hand, said she's hooked for life and will continue dancing.

Kristi Yamaguchi and Mark Ballas did their jive that was so energetic and fun. Great! The judges love her and said she was the most consistent dancer they've ever had. Their score was of course a perfect 30 once again! That gives them a 90 which is a first. That score combines with the viewers' votes, which should still make them the winners.

Jason Taylor and Edyta Sliwinska will do what he does best, ballroom. Their quickstep was graceful, elegant, energetic, and worth a 30. The judges raved and loved it. Len said might be the judges' winner but he is the people's winners. Oh good! They got a 30! This gives them an 81 when combined with last night's scores. That nine-point difference is big. Who will it be?

Now we know. It's Kristi and Mark! Well done! Next season is in September. I'll be here recapping it, too! Scroll down and see the new hotter photos I added to the other DWTS posts.


8:07:00 PM



Monday, May 19, 2008
Clancy

I found these photos of a cat who looks just like my wonderful Clancy I loved so much and still miss terribly.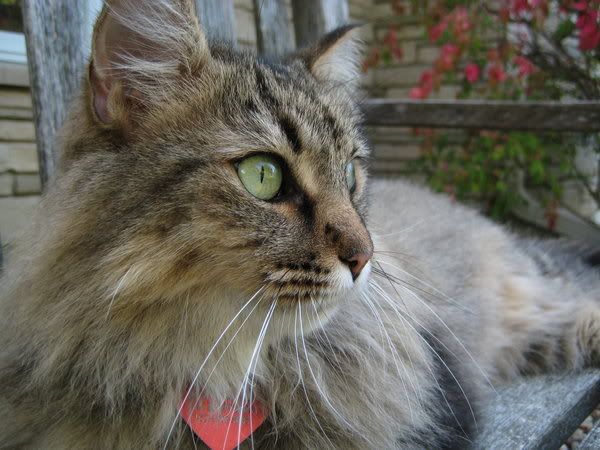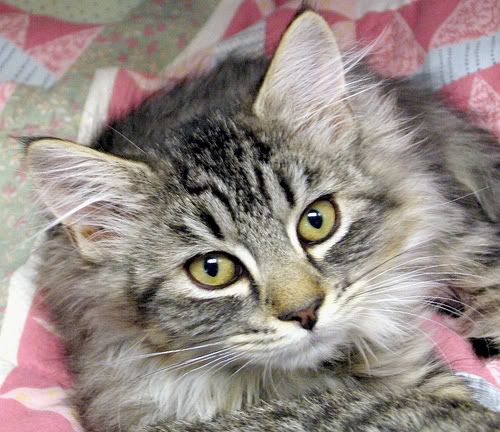 11:11:00 PM




Bummed

It sucks that October Road has been cancelled. There are questions that will remain unanswered. It was a well-written show with a good cast.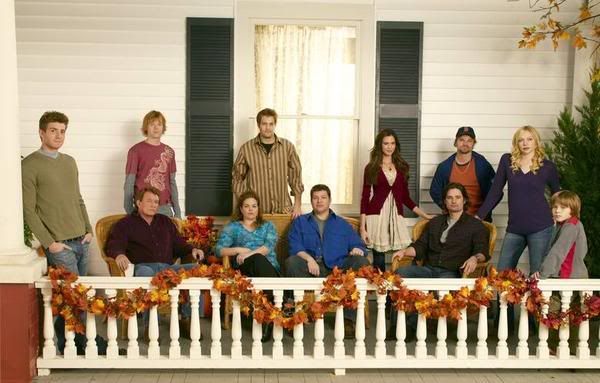 9:14:00 PM




DWTS - Week Ten - The Finals!

Who will it be? Which celebrity will take home the tacky mirror ball trophy? We'll know tomorrow night and watch them compete for it tonight! I like them all, so it's going to be hard to decide who to vote for.

All three couples danced the cha cha one after the other. What happened to Kristi!!! She came out and kissed Bruno and then danced a killer cha cha!! She and Cristian were the best. Jason has had some problems with the cha cha in the past and wasn't quite up to the level of the others this time. The judges said they felt sorry for him that he had to do this dance since it wasn't his best. What a fun, energetic beginning for the competition!

Next they do their free-style where lifts and everything are legal. I'm reminded of that goofy ragdoll dance Marie Osmond did last time and the strange modern dance Maks and Mel performed. Let's hope the choreography showcases the best the stars can do. Ah, the pressure!



Cristián and Cheryl

Dance: Cha Cha Score: 26
Dance: Free-style Score: 26 Total Score: 52

Oh, very good! They looked great and danced well. Len said Cristian had great hips and rhythm. Bruno praised Cristian for his performance. Carrie Ann said he was fantastic. Cristian's surgery is Friday for his arm, and he's really putting his energy into rehearsing for this dance. Their free-style was Latin with shaking and spinning! I like Cheryl so much and know she worked hard to choreograph a dance that took his arm into consideration while not making it look that way. The judges said the lifts were spectacular for one arm but gave him two 9's and an 8.



Jason and Edyta

Dance: Cha Cha Score: 24
Dance: Free-style Score: 27 Total Score: 51

Len said if Jason had been able to do ballroom, he'd have shone because Latin isn't his best. Bruno said Jason wasn't as great as the others. Hmm, a score of 24. This isn't Jason's best dance, but he always looks good. His family came to rehearsal. People usually marry someone in their same range of attractiveness, and Jason and his wife did that for sure. She's very pretty and gave him a pep talk. Jason and Edyta had many lifts in their free-style because he does that well. Jason has definitely improved. This was hip-hop, too, but slower than Kristi & Mark's. The crowd went crazy for them! The judges all said the lifts were ambitious and well-done. They got all 9's.



Kristi and Mark

Dance: Cha Cha Score: 30
Dance: Free style Score: 30 Total Score: 60

Bruno said she was in a class all her own. Len and Carrie Ann said that she won this round, which was obvious by their score of 30. Perhaps a woman will win this season, which hasn't happened since Kelly Monaco on Season 1. For the free-style Julianne came to their rehearsal to help Kristi with a few moves since she and Mark used to be professional partners. Their free-style was upbeat, energetic, and acrobatic. They are well-matched by height and cuteness. This was great! The judges thought so, too, since they all praised them to the hilt. They said the choreography was difficult and that she nailed it. The crowd was wild with applause and cheers. It really was fun to watch. Even Len loved it and doesn't like hip-hop. Two perfect scores! Wow!

Kristi did dance better tonight than the other two and had a difficult choreography. Jason and Cristian have improved and kept getting better. I wasn't blown away with their dances tonight. My favorite free-style ever was Drew & Cheryl's western dance that time. Loved it!

The results show for the finals lasts two hours tomorrow night, so I wonder what they'll include in the show to stretch it out that long. I don't think we know which of the little kids won their competition. They were so good. OK, then. Recap for the finals tomorrow night!
3:44:00 PM



Sunday, May 18, 2008
Meme

Ell from The Pomegranate Tiger tagged me for this meme, so here I go!

Rules:
The rules of the game get posted at the beginning. Each player answers the questions about himself or herself. At the end of the post, the player then tags five people and posts their names, then goes to their blogs and leaves them a comment, letting them know they've been tagged and asking them to read your blog.

Ten years ago:

May 1998:

I read a journal I kept then to remind me about what was going on then and read the whole thing! I was so busy and got a lot done but still had things I wanted to change and do that are still going on now. I was frustrated with teaching then and wanted time to do all the things I can do now. Well, actually it was the people I worked with that got to me. I had these two kittens Monty and Bernie that Brian called the Little Fools. Brigit actually liked them, but I had to give them away to a woman who could keep them in her horse barn where they could climb and be as destructive and active as they wanted. They demolished a vase my aunt left me and several other things I liked. I had them about eight months but they were just too hyper. I cried when I gave them to her, but she seemed really nice and wanted them. After she had them a while, I called her and found out they were doing fine and that she was glad she had them. So it wasn't like sending them to that imaginary farm but a real one with a person who was good to them.

There were men I went out with that I'd forgotten about. Well, some of them I went out with only once and others were forgettable but a couple weren't. It was good to remember when all that happened. There were also quite a few men I was in touch with online that I never met but IMed and emailed. I still thought I'd meet someone and wanted to then. I'm not sure when that changed but must have been killed by the chemo.

A close friend Ann Sensing, Aunt Sarah, Uncle Mart, Aunt Ruth, and my cousins Joyce and Paul, and my former mother-in-law were still alive then. Mother was almost 78; now she's almost 88 and still doing amazingly well.

Brian and Melissa bought their house.

This is an unexpected wake-up call that I needed. It brought back memories and made me realize how precious life is.

Five things on today's "to do" list:

1. Watch TV
2. Read
3. Write my blog
4. Check email
5. Read blogs

Might as well be honest. This is what I do. Here is my other "to do" list:

1. Laundry
2. Clean the patio furniture
3. Clean the kitchen
4. Go for a walk and do some exercises
5. Make an appointment to get my car serviced

See how that first list is more fun and why I do that one more often?

Things I'd do if I was a billionaire:

1. Move
2. Travel, travel, travel
3. Buy Brian and Melissa a new house
4. Set up trust funds for my grandchildren
5. Go to a health spa

Three bad habits:

1. Procrastination
2. More procrastination
3. Did I mention procrastination?

Five places I've lived:

1. Charlotte, Tennessee
2. Martin, Tennessee (for college)
3. Virginia Beach, Virginia
4. Charleston, South Carolina
5. Dickson, Tennessee

Five Places I've Visited:

1. New York City (World's Fair 1964)
2. Arizona (Sedona, Flagstaff, Tuba City, Grand Canyon)
3. Europe (England, France, Switzerland, Italy, Austria, Belgium, Netherlands)
4. Florida (Orlando, Cedar Key, Daytona, Cape Kennedy)
5. New England (Maine, Massachusetts, Rhode Island)


Five jobs I've had:

1. High school English teacher
2. Teacher of gifted students
3. Homebound teacher
4. GED teacher
5. High school art, US History, creative writing teacher

I sense a pattern.


Five people I'm tagging for this meme:
(oooh! Will they want to do it? Will they say "Oh No! Not another meme!"?)

Darling David on David Dust
TrannyBeth on Blind as a Bat
Charlie on Berry Blog
Chris on From A Whisper to a Scream
Brian on Brian's Live Journal
9:59:00 PM




Brian's Inheritance

I have this poster of Procol Harem and Pink Floyd at the Fillmore East and can't believe it's worth over $600 now. I should have taken better care of it and need to get it framed for sure. I bought it in the 60's because I liked it and it went with this room where I thumbtacked it on the wall. That decreases its value quite a bit, but I'm not planning to sell it anyway. I still like it.




9:14:00 PM




Charlie

My friend Charlie is having problems with his new blog. Please go over there and see if you can tell him how to fix his margins. His posts tend to look like those emails that get forwarded and then the spacing gets messed up. If you have any suggestions, please leave him a comment. Thanks! He's about to give up, and I don't want him to.
6:08:00 PM




Where Have I Been?

I just noticed that I haven't written since Wednesday and had been doing so well, too. There's probably no reason but many excuses. I have a rationalization for anything.

I worked at Feet & More Friday afternoon and all day yesterday. When Jim and Zela are out of town, they like for me to work there for some reason. Their regular workers haven't been trained to do everything yet. I don't work there unless they go out of town or really need me since I can make more money in less time doing homebound. I worked there regularly the first year after I retired but then recovered sufficiently enough to return to the schools.

Working there isn't taxing since mostly it involves waiting on customers, which is fine unless they ask me questions that involve my practicing medicine without a license. When they know what they want or ask about something I've taken or have learned about, I feel comfortable about it. There are times I ask them to come back when Jim is there, or I call him. His knowledge of supplements is encyclopedic and he's been trained. I don't get out of my comfort zone with any of this or pretend to know things I don't.

I have a healthy skepticism about most things, including pharmaceutical and herbal medications. Melody Petersen was on Bill Moyers Journal recently discussing her book Our Daily Meds. Here's a link to the transcript. It was scary learning about trials, research, lobbyists, and marketing. Here are a couple of excerpts:




MELODY PETERSEN: A few years back, I kept getting information from a group called the PTSD Alliance. PTSD is Post Traumatic Stress Disorder. And one of the main messages of this group was that five percent of the American public suffered from PTSD. And this is estimate was millions and millions more than the government actually said suffered from this illness.

And later, I learned that this group wasn't actually what I thought it was. It was the creation of a public relations firm working for Pfizer to sell more Zoloft. In fact, it was staffed by the public relations firm. Its offices were the same address of the public relations firm.

You know, it's gone so far that some independent scientists are starting to view our medical literature as propaganda. I've learned that there are so many different ways for a study to be designed to get the data that will help you sell your drug. If you want to make it look more powerful than an older drug on the market, you give the volunteers in your trial the older drug at a dose that is too low to really help them so your drug looks better. If you want your drug to look safer than an older drug you boost the dose up of the older drug in the volunteers so they have more side effects. If you have one study that showed it worked, and one study showed it didn't, you publish the first study over and over again with the help of your advertising agency. And you don't publish the second one

That a 100,000 Americans die every year from their prescription drugs - that they took just as the doctor directed. This isn't when a doctor or a pharmacist made a mistake or the patient accidentally took too much. This is when everything supposedly went right. So, that just shows you how dangerous these products are.
So, I try to avoid taking any meds I don't absolutely have to but am also careful about vitamins and supplements as well. I do know some of the ones I take don't have the side-effects that prescription drugs do so prefer them. I take meds prescribed by doctors but hope I don't have to get carried away with it.



Several big boxes of inventory came in that I had to unpack, check off the invoice, price, and shelve. I kind of enjoy doing that. Wednesday and Saturday are cleaning days at the store, so I vacuumed, dusted, mopped and straightened. Wish it were that easy at home.

I listened to an audio book and knitted Saturday morning. A simple scarf is at my level of expertise, so that's what I did and still dropped some stitches and had to redo a couple of rows. I also worked some crossword puzzles from the Tennessean. Tina stopped by to visit a little while, too, which I enjoyed. It was relaxing. Probably only about four people came in Saturday and a few more Friday afternoon.

What have you been doing?
12:07:00 PM



Wednesday, May 14, 2008
Congratulations, Shane!

My friend Gena Kennedy called while ago to tell me that her son Shane has been accepted into The Cooper Union in NYC. The school provides full scholarships for all undergraduate students! Admission is stringent, so this is quite an accomplishment! He's been working in various forms of design, some that involve light, and will study design there in the art department. This is so exciting and sounds perfect for Shane. He was one of my students in the gifted classes and so talented, creative, and fun to teach. This is great news, and I'm so happy for him! Well done, Shane!


From Wikipedia:

The Cooper Union for the Advancement of Science and Art (commonly referred to simply as The Cooper Union) is a privately-funded college in Downtown Manhattan, New York City. The Cooper Union is located in the East Village, around Cooper Square and Astor Place (Third Avenue & 6th-9th Streets). The school offers accredited degree programs in architecture, fine arts, and engineering and is a member of the Association of Independent Colleges of Art and Design (AICAD), a consortium of thirty-six leading art schools in the United States. Cooper is considered to be one of the best fine arts schools in the nation, often sharing the spot with Rhode Island School of Design.

The Cooper Union is one of the few American institutions of higher learning to offer a full-tuition scholarship (valued at $120,000 as of 2008) to every admitted student. As a result, The Cooper Union is one of the most selective colleges in the United States, with an acceptance rate of 10% (although both the art and architecture schools have acceptance rates lower than 5%.)

A substantial portion of the annual budget, which supports the full-tuition scholarships in addition to the school's costs, is generated through donations from alumni in both the public and the private sector.

5:29:00 PM




Good Fences Make Good Neighbors?

In light of the election and another influx of American citizens rushing the borders of Canada, they are putting up a fence. According to Canadian officials, Americans who are dissatisfied with their elected political leaders, lack of national health care, violence, high fructose corn syrup, scary news, locked doors, insurance nazis, and warm weather are flooding the lands to the north. It was enough to have all those draft dodgers during the Vietnam War, but the years of the Bush administration brought many more. "While we are sympathetic to their problems, we cannot take on the burdens of all those poor Americans who want a better life for themselves and their children," explained one official. Another citizen said, "They are taking the jobs and services from hardworking Canadians. We can't let that happen, eh?"

So I ask you, what do we do now? We have nowhere to escape!

Where is this, Ell?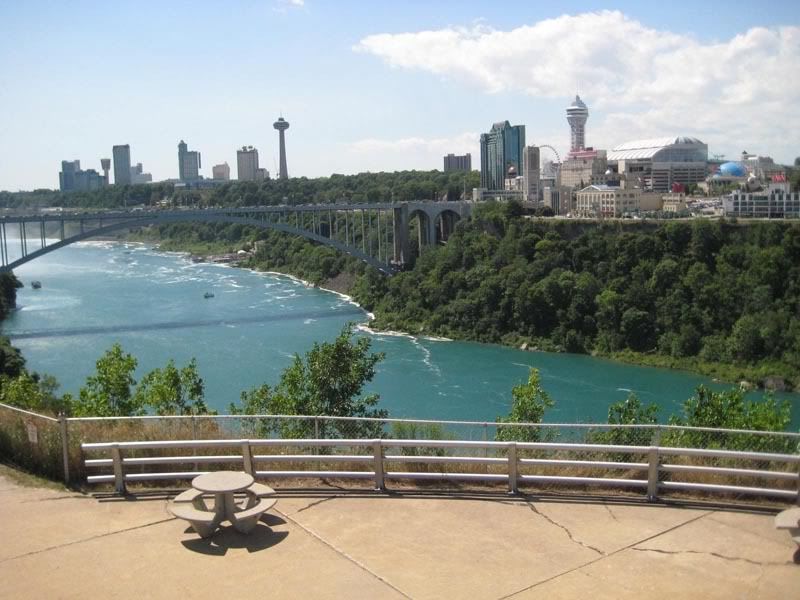 I'm starting an internet rumor and made all that up. Help me make this better and then we can spread it. All suggestions welcome!
5:29:00 PM




They've Done it Again!

One of the blogs I'm addicted to, Stuff White People Like, posted another gem among gems. Since I'm a retired English teacher (and white), this resonates with me for several reasons even though I break rules and write casually on my blog. Most of the time it's intentional but not always. Not perfect. I've been known to argue about a comma before a coordinating conjunction, the subjunctive mood, a possessive before a gerund, and several other rules. Yeah, yeah, once an English teacher, always one! My son and I have had conversations about grammar and pronunciation most of his life. He's always been interested in language, got a degree in English from a pretigious university, and is now a technical writer. What can I say? The discussions continue!

#99 Grammar
May 12, 2008 by clander

White people love rules. It explains why they get so upset when people cut in line, why they tip so religiously and why they become lawyers. But without a doubt, the rule system that white people love the most is grammar. It is in their blood not only to use perfect grammar but also to spend significant portions of time pointing out the errors of others.

When asking someone about their biggest annoyances in life, you might expect responses like "hunger," "being poor," or "getting shot." If you ask a white person, the most common response will likely be "people who use 'their' when they mean 'there.' Maybe comma splices, I'm not sure but it's definitely one of the two."

If you wish to gain the respect of a white person, it's probably a good idea that you find an obscure and debated grammar rule such as the "Oxford Comma" and take a firm stance on what you believe is correct. This is seen as more productive and forward thinking than simply stating your anger at the improper use of "it's.

Another important thing to know is that when white people read magazines and books they are always looking for grammar and spelling mistakes. In fact, one of the greatest joys a white person can experience is to catch a grammar mistake in a major publication. Finding one allows a white person to believe that they are better than the writer and the publication since they would have caught the mistake. The more respected the publication, the greater the thrill. If a white person were to catch a mistake in The New Yorker, it would be a sufficient reason for a large party.

Though they reserve the harshest judgment for professional, do not assume that white people will cast a blind eye to your grammar mistakes in email and official documents. They will judge you and make a general assessment about your intelligence after the first infraction. Fortunately, this situation can be improved if you ask a white person to proof read your work before you send it out. "Hey Jill, I'm sorry to do this, but I have a business degree and I'm a terrible writer. Can you look this over for me?" This deft maneuver will allow the white person to feel as though their liberal arts degree has a purpose and allow you to do something more interesting.

Don't worry, it is impossible for a white person to turn down the opportunity to proofread.
Although I do notice, I don't judge you. Well, OK, I judge some people, but not you.


1:13:00 PM




Depressing

How long will it take for this country to grow up? For all the talk about "melting pots" and "diverse population," this is such a racist and sexist nation. I know compared to many other countries, we're not that bad, but good grief! If people don't want to vote for Obama, let it be for reasons other than his race. Same with gender for Hillary. Or age for McCain. I won't vote for him because he's a Republican, which is reason enough for many of us, and I don't like his stance on the war, the economy, and women - especially the appallingly obscene name he called his wife. (family values McCain style) I'm sure W would never call Laura anything like that, and he also makes funny jokes. I don't like him as president but can find some good things to say about him as a person, father, and husband. Not so much McCain. I'm still looking but haven't found anything yet.

I might have to move to Canada!




12:51:00 PM



Tuesday, May 13, 2008
Best Laid Plans

Butch Bell died last week. He was a third generation doctor here in our county. He's my brother Butch's doctor, and my cousin Sherry has been his nurse for several years. His sister Michelle was my son Brian's first girlfriend. Before that I was her homebound teacher for six months while she had mono. I got close to her and her mother Lavinia during that time and even more so when she and Brian went together for three years. I went to the funeral home Sunday and had a good visit with Michelle and her husband Raymond. I know that sounds strange, but that's how it is, isn't it? They live in California near San Francisco because Raymond does computer generated graphics for movies. These are only a few of the movies he's worked on because he also worked on The Hulk, The Spiderwick Chronicles, Cloverfield, and more. Michelle is on lots of boards, works for a veterinarian, grows a garden, makes bath and body products, and so many more things I can't even remember them. She stays active, busy, and involved.

It is sad for someone to die so young. He was 59. I went to his funeral yesterday. Two cell phones rang during it. Please announce before my funeral for people to turn the sound off on their cell phones. I've been talking about songs and what kind of funeral I want to Brian for about 20 years. At first he did the equivalent of sticking his fingers in his ears and humming. He did not want to hear about it. Later on he would listen but say, "Yeah, because we know it's all about you." Well, isn't it? I guess he's finally gotten used to it and goes along with me. I've said that the first thing someone needs to say is how much I wish I could be there. I can't stand to miss anything and would like a rehearsal while I'm still alive so I can be in on what will happen. I want people to write in those journals but just have to know what they write and am thinking about sending them out for them to do now, so I'll have plenty of time to read them.

I called Brian to tell him about the funeral, and we critiqued it. He mentioned some things he did not want at his and then added, "Not to be all YOU about it." That's my boy! He makes me laugh.
11:40:00 PM




DWTS - The Results

Tonight we found out which ones are in the finals. It's Kristi, Jason, and Cristian. Marissa will be in the audience next week. Based on ability, difficult choreography, and consistency of performance, Kristi will probably win the trophy. Next is Jason who just might be the one. It will be between those two, I think. Cheryl is my favorite professional dancer, and I like Maks for other reasons. I also like Edyta and Julianne. Marissa has been so much fun to watch. She's improved so much and is enthusiastic and positive. I'd have enjoyed seeing her in Hairspray and am glad she won a Tony for it.


Out of all the women on Season 6, Marissa and Kristi made it to the semifinals.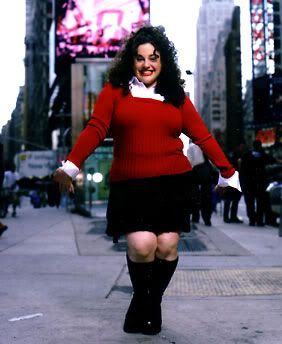 Cute Marissa Jaret Winokur NYC pose and on stage with Harvey Fierstein in Hairspray



Now back to her husband Judah Miller (King of the Hill writer) and parenthood!


6:48:00 PM



Monday, May 12, 2008
DWTS - Week Nine - The Semifinals

It's down to four now! We're in the semifinals and the competition is tough! The heat is on. Who will survive? Whose fan base has the most votes? What will the judges say? Their benevolence is gone - no more lifts! Too bad because the dances are more fun with them.

Usually by now I am cheering for someone, and this time it's not easy. I like them all. Kristi continues to excel. Jason is improving every week, and he steps up. Cristian dances through the pain. Marissa is a performer and is going strong.

Do I sound like a sportscaster? I thought not.

The dancers picked their dances out of little mirror balls that were in a large one since the trophy is that tacky mirror ball they all laugh about but want. Len told the dancers to "get their welly on" whatever that might be. I looked it up and found that it means give it some effort. Those British are a colorful lot. Sometimes I still wish I had one of my own.



Jason and Edyta

Dance: Foxtrot Score: 28
Dance: Paso Doble Score: 27 Total Score: 55

Jason was thrilled that he got the foxtrot and paso doble. Edyta stood before a board with their game plan to win the semi-finals and inspire him in a coach-like way by scoping out the competition and discussing their strengths and how they need to beat them. Then Dan Marino gave him a pep talk by video to tell him he's not going to let two actors and an ice skater to beat him. And not to come back without that trophy. It was funny.

Their foxtrot was beautiful. Len said since he was a Dolphin, the way a dolphin glides through the sea, that's the way he glides on the dance floor. Bruno said he gave showmanship to the dance. Cougar Ann said he was more confident and accomplished. Jason - oh yes! Emmitt Smith was in the audience cheering Jason on.

Len went around to teach all the contestants new dance steps he wants to see in tonight's performance. Jason was hesitant to dance with Len to learn the step and said that Edyta looked much better. This was a more difficult choreography which he did so well. It was dramatic and passionate and SO GOOD to watch.



Marissa and Tony

Dance: Quickstep Score: 26
Dance: Rumba Score: 26 Total Score: 52

The dances they drew were the rumba and quickstep. Tony was excited! Stacy Keibler joined their rehearsal for inspiration. They were Marissa's favorite dance couple. They joked around with Tony because he said they didn't think he was sexy. Marissa said they'd been written off every week and that she was dancing for all the people who believe in them. The quickstep looked a little safe to me for the semi-finals, but I love her enthusiasm and dedication. The judges praised her, and the crowd obviously loves her. I still think she'll probably be the next to go, but I was wrong about that last time and could be again.

Len taught Marissa a step that helped her hip action. Marissa and Tony danced a sexy and precise rumba. The judges argued with Crabby Ann who thought it wasn't exciting enough for her. Len said the rumba doesn't have the "wow factor" that the other dances do and is a precise, controlled dance which she did very very well. Bruno said she did some step extremely well and did what he asked her to do during his critique last time. See why C (for the average grade) Ann doesn't need to be a judge on here? Why couldn't they have gotten someone trained in ballroom who knows what she's talking about. C- Ann is the Frank Burns of ballroom judges.



Cristián and Cheryl

Dance: Viennese Waltz Score: 27
Dance: Samba Score: 29 Total Score: 56

Their dance choices were the Viennese Waltz and the Samba. He freaked because he injured his arm during the samba. They went out and met the fans and campaigned. After rehearsing, Cristian decided not to let the samba defeat him.

The Viennese Waltz was first and a one-armed graceful dance. Emmitt Smith was cheering for his former partner Cheryl with a big smile on his face. The judges said he was better than before and did really well. Tom made fun of Cheryl's shiny silver dress and asked if anyone were missing a weather balloon. He's so good on there and adds just the right touch to it, whether to rein in the judges, especially Bruno and Len, and to add humor and smartassness.

And now for their killer samba! Cristian has more mobility and use of his arm and was fast, hot, and all Latino in this dance! Len said it was "hotter than a chile pepper, my Chilean friend" and said he thought injuring his arm made him focuse more on the dance. C- Ann (she gets on all my nerves) pointed out Emmitt in the audience and said he reminded her of someone she used to call Twinkle-toes. Emmitt gave gestures of support to them.



Kristi and Mark

Dance: Tango Score: 29
Dance: Jive Score: 28 Total Score: 57

They were excited to get the jive and tango. They got a 30 on their last jive but not as well on their tango, so Mark took her to a high-level dance class and had the pros help her with showing emotion during the tango. Her footwork and technique looked flawless, but she doesn't show the passion and hotness that others have displayed when they did it. This was much better this time. Len and Bruno argued about how well she did, and all of them said there was drama.

They danced the jive to "Nutbush City Limits" which would make anyone want to jump up and dance. It was energetic, peppy, and great. They look good together since they are both short and petite and fit. These dances are more suitable for Kristi. They pointed out how difficult the choreography was and how well she executes it.

I had a hard time with voting decisions tonight but of course voted! We'll find out tomorrow night.
1:32:00 PM



Sunday, May 11, 2008
Happy Mother's Day!




I wonder where they found a photo of me? Actually, it's scary how much it looks like me. I'm not sure how this happened, but here I am.




This makes me think about my son and how we were - only he did have dates in high school. There are female geeks, you know.
11:14:00 AM



Saturday, May 10, 2008
New Blog - Old Friend

My friend Charlie has started his blog. Mostly he's going to write movie and book reviews. Now that he's retired, he has the luxury of time to indulge all he wants to read and watch.
10:07:00 PM



Friday, May 09, 2008
Look! Now A Book!


The blog Stuff White People Like has been published as a book! I love this blog and think it is so funny. If you haven't read this blog, go there and check it out.
5:58:00 PM