The Waking

I wake to sleep, and take my waking slow.
I feel my fate in what I cannot fear.
I learn by going where I cannot go.

We think by feeling. What is there to know?
I hear my being dance from ear to ear.
I wake to sleep, and take my waking slow.

Of those so close beside me, which are you?
God bless the Ground! I shall walk softly there,
And learn by going where I have to go.

Light takes the Tree, but who can tell us how?
The lowly worm climbs up a winding stair;
I wake to sleep, and take my waking slow.

Great Nature has another thing to do
To you and me; so take the lively air,
And, lovely, learn by going where to go.

This shaking keeps me steady. I should know.
What falls away is always. And is near.
I wake to sleep, and take my waking slow.
I learn by going where I have to go.



--Theodore Roethke









---
Joy's Updates - Straight from the Horse's Mouth.

Monday, March 31, 2008
DWTS: Week Three
Marlee and Fabian

Dance: Jive
Score: 21

They rocked it! Crabby Ann said she had pancakey hands. No one is quite sure what that means. Len, the real judge, praised her movements which he said were difficult for a hearing person and that she did a great job. Music: "You May Be Right"


Steve and Anna

Dance: Tango
Score: 21

The Gute had to learn from Anna's husband Jonathan since she had the flu. Steve didn't mind and in fact really enjoyed it he said. OK! He toned down his smile since he was criticized for it last time. It was a campy version which the judges said was manly and strong. He had fun with it and was entertaining. Music: Some instrumental tango music that sounded familiar.


Cristián and Cheryl

Dance: Jive
Score: 25!

Cristián had trouble learning the jive but must have caught on because he was jivin' all over the floor. Bruno asked if he were on rocket fuel, and they all said his best dance so far. Bruno is one of those little yippy dogs with an Italian accent. Music: "Havin' A Good Time"


Mario and Karina

Dance: Tango
Score: 21

Mario had to rehearse on the road in several cities and was frazzled. They danced to an odd "Hernando's Hideaway" version of "Roxanne" that I didn't recognize for a while. It was sort of distracting. Mario and Karina were dramatic and intense. Len was bitterly disappointed (6) in his footwork and posture and so was Carrie Ann (7). Bruno thought they were hard on him and gave him a 9. Bruno is hot for Mario.


Shannon and Derek

Dance: Jive
Score: 24

She's taller than he is and has longer legs, but that doesn't seem to slow him down - or her either. Shannon did a great job. Len said she mastered a difficult and challenging choreography that Derek taught her. She was exhausted and sat on the floor to hear the judges critiques, so Derek and Tom did, too. Derek and Julianne are both such amazing dancers and teachers. I didn't recognize the music but might have been "Goody Two-Shoes."


Adam and Julianne

Dance: Tango
Score: 21!

Julianne with an auburn wig got Adam though the tango. He was worried about letting her down. He said her Sandy Duncan hair and Frair's Club frock had to go! Len said choreography was like make-up and could cover a multitude of sins and then praised Julianne for making it look like Adam danced a tango. Then Adam made a crack about learning the Argentine tango which is about prostitutes from a Mormon. Julianne was not amused. I was. Music: "I Can't Tell A Waltz from A Tango"


Marissa and Tony

Dance: Jive
Score: 19

Perfect dance for Marissa and fits her personality just right! Even I could tell she messed up her footwork a few times and was not as exuberant as usual. The judges all said basically the same thing only meaner. Music: "I Don't Like Your Girlfriend" or maybe "I Want to Be Your Girlfriend"


Priscilla and Louis

Dance: Tango
Score: 26

It started off hot and was dramatic and precise if a dance can be both at the same time. Lisa Marie was there cheering her on. I'm glad they're getting out more like this. The judges said it is an actor's dance and that she delivered. They probably know why her face can't move. Music: another instrumental tango-ish piece I don't know the title of.


Jason and Edyta

Dance: Jive
Score: 23

Jason was really frustrated about learning the dance and got discouraged. They danced to "I Got A Woman" and he definitely did the jive! His work paid off. I thought he did really well and just love watching him and Cristian.


Kristi and Mark

Dance: Tango
Score: 27

Fabulous as usual. Music: "Her Name is Rio" or "The Rio Grande"


I might have made some of those song titles up. Ask Brian - he'll tell you how I am. It's possible I don't need to try to give this information unless I know what it is. Somehow that doesn't stop me. Cindy, if you watch, let me know some titles!
10:30:00 PM




DWTS - The Judges





Head Judge Len Goodman






Carrie Ann Inaba








Bruno Tonioli




All DWTS photos from the Dancing with the Stars website. They might look innocent enough, but don't let that fool you. Ha!
10:15:00 PM




Technical Problems

My computer keeps falling off-line. All these windows pop up letting me know there is no connection and then I get a little notice that says "connect" which it does sometimes and sometimes not. Is this a problem with my computer or with Comcast? It's really annoying.
12:30:00 AM



Sunday, March 30, 2008
Geeks Bearing Gifs




Now that the weather is beginning to look like spring, I feel more like getting out and doing things. I met Brian and Brendan at the library in Bellevue yesterday to give them the laptop I got for Brendan. It is so cute and does neat things. You can see more about it here. Brian said he got it set up last night, downloaded some programs, and will look at some of the programs so he can help Brendan learn how to use it. He should be able to use it for years and do school work on it. Check it out! It's awesome!

It was so good to see them, and there's a dramatic difference in Brendan's conversational skills since he's been in pre-school. Brian said they could tell a difference after the first week. First of all, I have been delighted that the adjusted to and likes school so quickly and well. He answered questions and carried on a conversation without quoting songs and movies. Well done, Brendan! For those of you who don't know, Brendan has Asperger's which makes him his own little weird self. He's charming and entertaining and fun!
12:17:00 PM



Friday, March 28, 2008
It's Just A Flesh Wound!

Hillary has become the Black Knight of this campaign. No matter what, she stays in there fighting to the end and taunting away!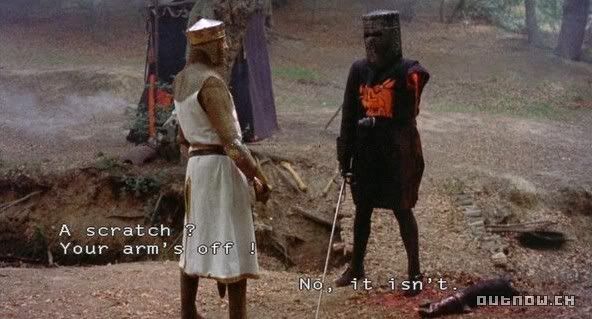 7:30:00 PM




The Obama View

My candidate Barack Obama was on The View this morning, and they actually let him talk. He was wonderful on there and is definitely presidential. I can't believe this primary is still going on and am ready for him to be the nominee. He suggested that they have his wife Michelle on, and I hope they do because that would be fun to watch.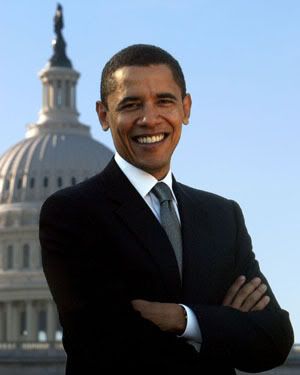 I'm so glad Rosie is no longer on that show. She's so abrasive, over-bearing, opinionated, and obnoxious that it was uncomfortable to watch even though I also get irritated with Elisabeth's dumb remarks. She just doesn't think and can't entertain any ideas contrary to the ones she learns from FOX "News" commentators. She has her moments when she is tolerable but not often enough. Sherri and Elisabeth need to be replaced because Sherri is funny as a comedian but doesn't hold her own in discussions. I don't know why they were asked to be on the show. When Meredith Viera and Lisa Ling were on there with Joy Behar, all of them are intelligent and capable of conversing on several subjects. Thank goodness for Whoopi! She brings a voice of reason and sanity as well as credentials. Her resume is impressive! Barbara Walters has definitely opened doors for women in her field and has made impressive milestones and needs to be applauded for those but doesn't do as well without a script now.

Well, now that I've taken care of that, I'll go pay some attention to my own life. LOL Contrary to how it might appear, I do know some three-dimensional people in real life even though the ones on TV and in movies and books seem pretty real to me, too. If I cross the line, let me know even though sometimes I think reality is overrated.
1:08:00 PM



Thursday, March 27, 2008
This Excerpt Explains Cilla's Face






Priscilla Presley's Face Is All Messed Up And Crap

March 25th, 2008 at 19:00 by

Stuart Heritage






Priscilla Presley is gloriously unique - as things stand, she's the only woman in the world who's been in a Naked Gun film, married Elvis Presley and had Argentinian auto engine lubricant injected into her face.

You see, to look at Priscilla Presley at the moment, you'd think she was auditioning for the Eric Stoltz role in the upcoming theatre musical Mask: The Gender-Confused Sexagenarian Years. It's all weird and bulbous. And, as we may have already said, that's because a male Argentinian hooker injected engine lubricant into her face.

TMZ reports:

Priscilla went to Dr. Daniel Serrano around 2003. Serrano was a good-looking doc from Argentina who hooked into Hollywood's social A-list and started giving them what he claimed were miracle injections that worked better than Botox. In fact, Serrano was injecting industrial, low-grade silicone similar to what's used to lubricate auto parts in Argentina into the faces of these women… The injections caused lumps, paralysis and holes in the faces of some of the women (and some men) he injected.

12:12:00 PM




Soup Guy

Have you seen that commercial with the guy slurping the soup? I hate that and leave the room if I'm not watching something I recorded and can fast forward. It grosses me out to listen to him and watch him with that soup. He must go and go NOW! I'm even sorry I wrote about him.
12:20:00 AM



Wednesday, March 26, 2008


Top Chef - Week Three (I must continue if just for myself)

It began with some odd horseplay between a couple of the guys that I didn't quite get. Then lesbians on the top bunk bed discussing how the two who had to take their knives and go home were women. Whatever. To read a recap done best, check out David Dust here.


The Quickfire Challenge was to create an upscale taco because the guest judge was Rick Bayless who owns a couple of restaurants in Chicago that specialize in "fine-dining Mexican food." Personalities are beginning to emerge big time! Some have cooked in Mexican restaurants and know it well and others not so much. There were some interesting dishes that ranged from duck to cactus petals. I don't know how they did this is 30 minutes, but they managed it. Chef Bayless didn't want street tacos which they had the most of. Erik, the white supremacist looking guy, was hostile. Manuel was disappointed since he's made many tacos and used cactus. The judge said that Richard with the matching Jennifer fauxhawk and techno-gadgets won the challenge, and he is going to use his recipe in one of his restaurants. Woo, Richard - immunity AND a featured dish. Spike was petulant and couldn't believe he lost because of the compliments he got compared with the others.

Next they divided into two teams, Red and Blue, to go on a field trip. The lesbian couple (Jen & Zoi) chose to be on the same team since they "know each other's palates better, obviously, than anyone else's" and could have five others to bounce ideas off of. (I didn't say a word - this stuff writes itself). Spike in no way wanted to be on Richard's team since he said he has immunity. Ah, but we don't think that's the entire reason, do we? Grudge match! Time for a field trip now!

Red Team: Jennifer, Zoi, Dale, Andrew, Spike, Erik, and Ryan
Blue Team: Richard, Stephanie, Manuel, Lisa, Antonia, and Nikki.

Elimination Challenge: They are to go from house to house to collect groceries from houses and prepare a neighborhood block party for the people they get the groceries from. OK.

The Red Team had the foresight to send in Ryan since he's "the pretty boy" instead of Erik Skinhead. They are making sliders, corn dogs, pork skewers, sangria, waldorf salad, pasta salad, taco salad, and s'mores because they decided that's what the neighborhood people would want. They could be right since they got the food from their cabinets and pantries. They're working as a team with no team leader according to Erik (it would be spelled with a "k"). Zoi whined about making the pasta salad and said it's not Top Chef worthy.

The Blue Team wanted to be more upscale and decided on paella, slaw, BBQ pulled pork, bean salad, inside-out cookie (turns out to be a chocolate chip cookie with Oreo crumbs and the filling making a happy face on top - whatever), sexy drink (it has lavender and lemon and will be carbonated on the spot - Richard must have a carbonater), mac & cheese, and fruit cobbler. Not that much upscale to me except for the paella, but not hamburgers and hot dogs as they said - hey, the mac & cheese has Velveeta in it. Oh well. I like paella and would like to have some right now.

Now for the block party! I have a feeling the Red Team might have the biggest hit with the neighbors. After looking at their food, I think I might prefer it, too, but there were dishes both teams prepared that I'd like. I'd have eaten my way through both tables just to be sure. :-) My neighborhood never has block parties or even much interaction unless we have a storm or something. That's OK with me since I like privacy when I'm home. We come through for each other when we need to but otherwise leave each other alone.

Wow! The judges weren't very happy with some of the food. Bad news for Nikki's mac & cheese (brick) and Rick's paella (no crunchy part on the bottom and disappointing). The Blue Team won by a small margin mostly because of Stephanie's fruit dessert, making her the winner. Tom told them it wasn't that good over all and that he expected a lot more from this team.

The Red Team got the losing nod because of the soggy corndogs and Waldorf salad and for dumbing down the food and therefore being condescending to the neighborhood. They said Zoi's pasta salad was bland and uninspired. The team stuck up for themselves and huffily defended their food, which made the judges question their tastebuds and ability. Zoi is scared that she's going home, and guess what? Erik of the soggy corndogs packed his knives. Zoi is emotional but relieved not to be sent home because of pasta salad. I have to agree with the judges that it shouldn't have been that hard to make taste good.

You'd think these contestants would think ahead about transporting food in those heated containers and having it on a table outside for a while. Even I know this. It is the second time they've served food that needed to be eaten right after it's cooked. Blinis! This will send you right home!

Winner: Stephanie


Loser: Erik















Me: Going to save up, go to Zola, and order paella.
10:09:00 PM



Tuesday, March 25, 2008
DWTS - Results

Happy Trails to Penn Jillette and Monica Seles who will be leaving first. Awwww, so sad. Really.



2:52:00 PM



Monday, March 24, 2008
DWTS: Week Two

It's the last time all the competitors will dance because tomorrow night two of them will be eliminated. The dances tonight are the mambo and quick step. I think the quick step is my favorite. I'm typing this as I watch, so hang on!

Steve and Anna were first and did the mambo. I like watching that, too. Once again he had fun and looked relaxed and into it. He had on sort of a retro Miami Vice suit and shirt and she also wore pastels. It wasn't a fast mambo like some of them do and didn't seem as mambo-ish. In fact, she didn't shake her hips the way they usually do in the mambo. It was too slow and not as energetic as I've seen. The judges weren't impressed with his technique and were hard on him. He handled it well and thanked them for their remarks. Scores: 6, 5, 5. That's about what I thought.

Cristián and Cheryl danced the quick step. They started out energetically and glided, hopped, and skipped right along. I liked it. The judges were hard on him and gave him 7, 6, 7. Cheryl has been a favorite every season for me. I hope they stay in this for a while.

Monica and Jonathan did the mambo - sort of. Bless her heart, she is so stiff that it was sort of a robotic mambo. She did better than last week but has a long way to go. The judges agreed and gave her 5, 5, 5. Not surprised.

Penn and Kym quickstepped which should perhaps be called the quick walk. The judges criticized his footwork and gave him 6, 6, 5. His attitude is great and he is having a ball. Penn did a trick with his tie and had a voodoo doll of Bruno which seemed to irritate the little Italian troll. Bruno needs to lighten up and get a sense of humor. Penn is a large, tall man with big feet and does his best with a partner about a foot shorter than he is. Little ol' Teller was in the audience supporting him again, which is sweet. I've enjoyed their performances and shows for a long time, including BS.

Priscilla and Louis did the mambo pretty well. Her footwork was good but she needed to loosen up some. The judges said she was technically correct and almost too precise. I just wish she didn't have botox, collagen, and whatever else she's had done to her face. I don't know why those women don't realize how scary that looks. Scores: 7, 7, 7. It's really hard for me to write about her without thinking about her face. I want to turn away from it when they have close-ups of her. From a distance she looks pretty. Otherwise - horrifying!

Shannon and Derek did the quick step really well. They looked good, performed enthusiastically, and seemed to have fun. I enjoyed watching them. They were praised by the judges who gave her 8, 8, 8. Not surprising there either. I didn't think I'd like her, but she might be OK. I'll wait and see.

Jason and Edyta danced the mambo. He's so good looking that it doesn't matter how he dances, but he was good. It was a hot dance and so enjoyable to watch! The judges thought so, too, and said he was a winner. Scores: 9, 9, 9. OK, that's higher than I thought it would be. I thought it would be 8's, but that's fine. Edyta is also one of my favorites.

Marissa and Tony did the quick step. Last week the judges said she needed to rein it in on her enthusiasm. She was upset about thinking she couldn't do that well, and Tony told her he loved dancing with her. The judges were complimentary for the most part (Carrie Ann was bitchy). They'd better not give her lower scores than Priscilla got. Here they are: 7, 7, 7. OK, the same. I can live with that. I read that she's a cancer survivor and that she and her husband are having a surrogate baby. That's not the expression - a baby by a surrogate? Probably.

Adam and Julianne did the mambo. Adam did it better than he did the foxtrot, thank goodness. In fact, he loosened up and actually danced most of the time but was still a little stiff at times. The judges were mixed. Len thought he did well and said he entertained him. Carrie Ann was a bitch again. Well, sorry. She's either fawning all over the good looking guys and drooling or doesn't give any slack. At least she didn't like Heather Mills either. Who knew she wasn't the worst Beatle wife and would make Yoko look good? Scores: 6, 7, 6. Hmmm, better than before and than I expected. I wonder sometimes what they go by. Len is more of a stickler and knows more about ballroom dancing than the other two, who could be replaced and make the show better.

Marlee and Fabian danced the quick step. I don't know how she does it, but she was amazing - elegant and rhythmic. The judges praised her and gave her 8, 8, 8. Good scores and well-earned. She's doing well, and I hope she stays on. I've liked her in movies and on West Wing (moments of extreme sadness that they cancelled it) and admire her. You know, I just don't like Carrie Ann. Bruno not so much either.

Kristi and Mark danced the mambo because they did the foxtrot last week. I'm beginning to catch on to the pattern here. They alternate ballroom and Latin when they have these choices. She's just good! There's something about being an Olympic gold medalist to have a work ethic and competitive spirit. Duh! LOL The judges had wonderful things to say to her about her dancing and Mark's choreography and teaching. After all 9's last week, she got them again this week - 9, 9, 9. She should win this.

Mario and Karina also did the quick step since they did the cha-cha last week. See? I caught on. He's really good! His footwork is quick and technically right. They dance well together and were fun to watch. The judges said that he looked great and was entertaining. Scores: 9, 8, 9. Karina is a happy camper (dancer) as long as she has a partner who can dance. She was a major diva when she had to dance with Billy Ray Cyrus, and who could blame her. Apparently she and Mario Lopez are still a couple, and now she has another handsome, dancy Mario and can smile.

Another season of good dancing ahead! Personalities are beginning to reveal themselves. More to follow!

The two who will probably be eliminated tomorrow night are Adam Corolla and Monica Seles. Penn Jillette possibly, but it depends on the audience voting. What do you think?
6:58:00 PM



Saturday, March 22, 2008
Bill Moyers

If you don't watch Bill Moyers Journal, you should. The latest one was about a documentary about a paralyzed Iraq veteran Tomas Young. It's heartbreaking, infuriating, and inspiring. You can read about it and watch it here if you don't watch it on PBS.
10:15:00 PM



Friday, March 21, 2008
Posts

Well, that Top Chef post was a lot of work for nothing. I will continue the DWTS posts but will barely comment on Top Chef. I need feedback to do that much!
11:08:00 PM



Wednesday, March 19, 2008
Over the Top Chef - Week Two

There's no way I can recap this the way David does on his eclectic blog, but I just want to mention a few things. I haven't gotten to know the cheftestants yet but am catching on to a few of them. Two of them have the same hair - Richard and Jennifer who is half of a lesbianic couple with the strangely spelled Zoi both vying for TC.

For their Quickfire Challenge, the cheftestants were sent to the Green City Market in Chicago where this competition is held. Padma Lakshmi (who oddly was married to Salman Rushdie) told them to make an entree made from five ingredients they purchase there. They get salt, pepper, sugar, and oil to use free from the TC kitchen. I think considering all the produce, I'd have stuck with a vegetable dish and not included meat in it since they said it was frozen or questionable in some way. Most of them had a combination of meat or poultry and vegetables.

The judge was Wylie Dufresne. A couple of the guys said things about him I don't understand - something about molecular gastronomist. Richard said they were in the same genre of food. This is all above me.

Everyone scurried around chopping, dicing, sauteeing, and combining.

Richard (the male fauxhawk hair) got eucalyptus which I wondered about, but he said it was edible in small amounts. He's the one who did some kind of smoke thing to his food last week. This time he had braised chicken with that eucalyptus and apples and other things in it. He was in the bottom four, which the judge was sad about since he said they played in the same sandbox. I think this might have to do with the gadgets he brought with him - that smoker thing and a foamer. Who knows what we'll see next! Other losers were Andrew (because he used an extra ingredient - balsamic - ADD for sure), Spike because of questionable beef, and Eric who David says looks like Satan, but that's not why he lost - or maybe it is.

The top three were Scruffy Ryan, Sneery Valerie, and Mark from New Zealand. The Kiwi won with his lamb dish and now has immunity in the main challenge. Narcissistically the judge complimented his sideburns as well as his food. He'd left one of his bags at the market and was praised for making do while leaving something behind. I think he also has ADD. I'm a professional and enjoy making these diagnoses.

The Elimination Challenge was to draw knives to choose wild animals mostly illegal to kill, much less eat - vulture, bear, lion, penguin, and gorilla. Aha, they are catering a reception at the Lincoln Park Zoo and must use food included in their animal's diet. Based on the knife/animal they drew, they were in five teams of three. They were given a list of food that animal eats and then had to decide on a menu. This is a creative challenge unlike some that have been based on junk food, exotic animals that seemed gross, and other odd rules.

This was interesting because we're getting to see how they work together, which ones are divas and control freaks (Nikki and Dale), and who can plan. Some of them felt that they were going home because of disasters - the blinis with rutabagas and the gross mushrooms and were right!

The menus were listed, so I could pause and type them. I don't know what some of these things mean and doubt I'd eat a few of them.

Lion: Bison tartare, beet salad with goat cheese foam, chicken sate, and prime rib with horseradish foam.

Bear: Venison loin with squash, seared salmon, stuffed mushrooms, and cheese & honeycomb on bread.

Vulture: Braised chicken on tostada chip, Moroccan lamb meatball, anchovy on quinio croquette.

Penguin: Thai shrimp & crab salad, roasted zucchini, squid ceviche, and yuzu & mint glacier. (Where do penguins get zucchini and mint?)

Gorilla: Crab salad, black olive blinis with rutabagas and mascarpone, lamb and edamame lettuce cups, and banana bread. (I thought gorillas were vegetarians.)

See what I mean about unknown foods and preparations? Mascarpone I like in tiramisu where it belongs but I'd be willing to try it in other dishes. Yuzu? Ceviche? What are they? Raw or very rare meat, no thanks for the e-coli. I'm squeamish.

Best Teams: Penguins and Vultures.
Worst Teams: Gorillas and Bears.

Wylie Dufresne was guest judge along with the regulars Padma, Gail Simmons, and Tom Colicchio. They liked teams vulture and penguin the most and the gorilla table the least because of the blinis. Penguin Andrew won because of his glacier and squid. Apparently he was brave to attemt the glacier risk with the molecular gastronomist as a judge. (I'm writing in a foreign language with that.) Gorilla Valerie has left the building because the blinis were her fault. The mushrooms almost eliminated Bear Nikki, and I'm not sure why they didn't because all the judges hated them. They said Valerie should have known not to make those ahead of time because by definition they should be prepared at the last minute. Well, OK!

For someone who doesn't particularly like to cook, it might seem odd that I like this. I don't design my own clothes or do ballroom dancing either, but I do like to be entertained!
9:04:00 PM



Tuesday, March 18, 2008
Answers in Pictures (from the blog of Chris)

Here's how it works:
1. Go to www.photobucket.com
2. Type in your answer to the question in the "search" box
3. Use only the first page
4. Insert the picture into your Blog

So here goes!

Who is your favorite band/artist?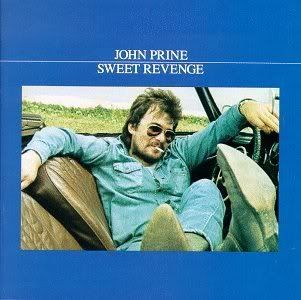 What is your favorite movie?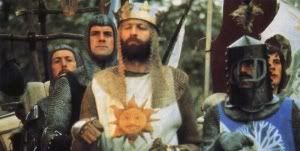 What kind of pet do you have?
Where do you live?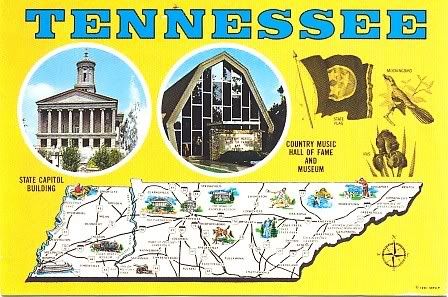 Where do you work?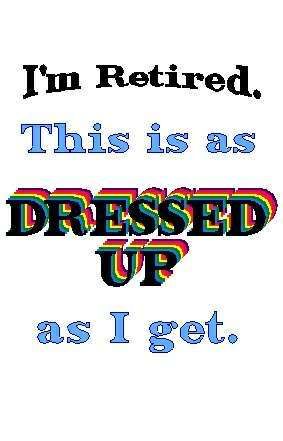 What do you look like? (so I've been told - but without Paula Dean's cooking and good hair)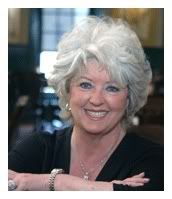 What kind of car do you drive? (I don't yet but this is my next car - a red Honda Fit.)





What is your favorite TV show?
Describe yourself?
What is your name?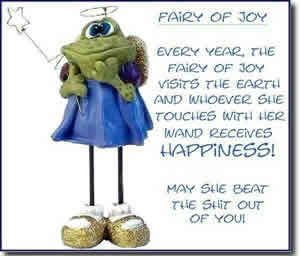 What is your favorite candy?


This was fun, especially seeing the photos to choose from. If you do it, let me know, so I can check out your blog.
10:25:00 PM




DWTS - The Women

Tonight the women danced, and it was difficult without Maksim, but I managed to carry on. I miss him! I'm typing this post while I watch but can rewind with my favorite gadget the DVR.

First is Shannon Elizabeth, I thought I wasn't familiar with until I read her bio. She was in Jay and Silent Bob Fight Back and Love Actually which I saw and American Pie and Scary Movie which I didn't. Shannon is also an accomplished poker player taking third out of sixty-four invited professionals at the 2007 National Heads-Up Poker Championship. That's impressive. She danced a cha-cha with Derek Hough. He said the pretty girls tend to go home early, so he wanted to work to avoid that. She was sort of stiff and had no hip action but did much better than many have on the first night. She said she's a tomboy and looked it. Len agreed with me about her legwork and lack of hip movement. (Yea me for beginning to notice technique!) Bruno said she had potential. Carrie Ann said she had great energy and "worked it" but agreed with the other two about what she needs to work on. Scores 7, 7, 7.

Monica Seles the tennis star dances with Jonathan Roberts. Theirs is the foxtrot, and she looks awkward during rehearsal - in fact, he calls her El Stiffo. She's frustrated and concerned. Let's hope her championship competitiveness takes hold. Well, she improved with rehearsal but is still really stiff and gangly. It makes me feel sad for her. She tried. The judges gave her advice about how to improve while recognizing her lack of grace and experience. It was sort of uncomfortable for everyone, and she was so nervous. She said since she missed a lot growing up that this was her prom. Her score was all 5's.

Marissa Jaret Winokur created the role of Tracy Turnblad in Hairspray on Broadway and won a Tony as well as many other awards for it. She said she was on there representing girls who aren't a size 2. Her personality is exuberant and bubbly. She and Tony Dovolani are doing the cha-cha. She has the moves and works it. Fun and entertaining! The audience was on its feet, and the judges loved her performance but thought there needed to be more technique. Len fussed at Tony for not giving her more to do. I hope she gets to stay. Score: all 6's.

Priscilla Presley was interviewed at Graceland to begin this. Interesting, but she did say she was best known for being married to Elvis Presley. Her partner Louis Van Amstel said he was so excited to dance with her. During rehearsal she said she's a perfectionist and was nervous and then said Elvis was nervous before performances. Her foxtrot was graceful and elegant. The judges praised her and gave a few pointers. Len told Louis that his choreography was perfect. Lisa Marie was in the audience cheering her on. Score: all 8's! Wow! She said she thought acting in comedies was hard, going around the country making speeches was hard, but that doing this is the hardest thing she's ever done. Way to go, woman in your 60's! I certainly couldn't do it!

Kristi Yamaguchi and Mark Ballas are doing the foxtrot. She said Apolo set the bar really high for Olympic skaters on there, but she definitely rose to the challenge. She's married with two children now. Her training as an Olympic medalist is apparent. This is a smooth, graceful foxtrot and pretty to watch. Exquisite! I loved watching her skate and hope she goes all the way on this! The judges said it was the best first performance they've seen on there and gave her all 9's!!! Incredible! Hey, Ell, she just might win this!

Marlee Matlin, Oscar winner and also deaf, is dancing with first-time DWTS professional Fabian Sanchez, so I don't know much about him. I don't know how she's going to do this, but watching their rehearsal, I got some ideas. She's adventurous and brave, and I applaud her already. Now they are dancing the cha-cha and doing well. She's moving right with the music and with him. She was so good! The judges praised her performance and Fabian's instruction. Her scores: 7, 7, 8. She has four children and is doing it for them and also said why not - life is too short not to try things.

Predictions: Based on dancing the first to go will probably be Adam Corolla, Monica Seles, and then Penn Jillette. The judges votes count half, but the other half are from the TV audience, whose votes have to do more with the number of fans each contestant has and popularity. The best dancers have made it to the finals, but sometimes some good dancers have been eliminated before their time and some have stayed too long who needed to leave. That's where the fans come in and can be really frustrating. This season I'm going to try to keep up with the updates and will have opinions as I get to know more about them. It's a little hard to know yet who might be in the final four, but there are some good dancers this season. I'm looking forward to it again.
7:37:00 PM



Monday, March 17, 2008
DWTS - The Men

First night of Season 6 of Dancing with the Stars began with some talent and hotness. One thing I really liked tonight was that the professionals introduced themselves and got to talk a bit. They are the consistent contestants on there, and I want to hear them sometimes and know about them. Unfortunately, Maksim isn't on there this season which is sad for me since I like to look at him so much. He dances well, too. (sorry - can't help myself)

Tonight was the men's night to perform, and first up was Penn Jillette dancing with Kym Johnson, an Australian ballroom champion. When he met her, he said so she was the one who was going to teach Sasquatch to dance. He's really funny and had a good attitude. I thought he danced the cha-cha pretty well and was fun and entertaining. The judges kept mentioning his large feet. Well, he's extremely tall and big. His magic partner Teller was there in the audience looking silently smiley and supportive. His scores were 5, 6, and 5. I hope he stays on a while.

Next was Jason Taylor dancing with Edyta Sliwinska. He's a Miami Dolphin football player, and she always seems to have a good attitude and has an amazing body. Well, by definition dancers are in great shape and condition, but she goes beyond, don't you agree? She's married to Alec Mazo who won first season with Kelly Monaco but isn't on this season. Jason did really well dancing the foxtrot and got good scores - 7, 8, 7. The judges complimented his posture and elegance. He'll be back. I'd be OK if he won because I'd like to see Edyta win, too.

Cheryl Burke dances with Cristián de la Fuente, who is a Chilean actor who has been on Ugly Betty and member of an acrobatic flying team. They danced the cha-cha about which the judges said he was sexy but needs to work on his posture and technique. His scores were 7, 7, 7 which based on what they said seemed high, but he did pretty well. Cheryl will help him improve. I just love her personality and attitude. She's a two-time winner and he has potential. He's good to look at for sure. After being with creepy Ian Zierling, I'm glad she's with someone she seems to get along with and hope she has as much fun with him as she did with Drew and Emmitt.

Julianne Hough won't have a three-peat win. Adam Corolla is pretty awkward and stiff. He tried the foxtrot and made fun of himself by telling Julianne that she could hit the road and promote her country album early. He had the lowest scores with 5, 5, 5.

Mario, an R&B singer, dances with Karina Smirnoff who had to have neck surgery. She recovered quickly, and their cha-cha earned them praise from the judges for his technique and talent. His scores were 8, 8, 8 - great start! We'll keep seeing him on here. Karina and Mario Lopez are still a couple which began when they were partners on DWTS.

Steve Guttenberg's professional partner is Anna Trebunskaya (married to Jonathan Roberts), and they performed a smooth, entertaining foxtrot. He exclaimed about how much he enjoyed it and had fun. The judges praised his enjoyment while dancing and performance with 6, 6, 6. I hope he stays a while because his attitude is refreshing.

Maybe I don't have the best reasons for contestants remaining on the show, but hey I want to be entertained, so I go by that. I do want the best dancer to win, but along the way it's fun to get to know them. Well, Heather Mills not so much, and it was a drag for Billy Ray Cyrus and Master P to keep coming back.

Tomorrow night the women dance. Who will be a diva? I have a guess but want to find out more. I just wish Priscilla Presley hadn't had all that work done on her face. She's a beautiful woman but would look so much better if she were more natural. I don't understand why they think they look good that way. Maybe just a little doesn't make them look that way, but they don't know when to stop. Like Alistair, I wonder if Monica Seles will make that noise she does when she hits the tennis ball. I'll bet she does during practice sometime.

They all get to return next week when the voting from that night will be added to tonight's. Then we'll know Tuesday who leaves. Until tomorrow night!
9:20:00 PM



Thursday, March 13, 2008
Top Chef

The new season of Top Chef was on last night. It appears to be another interesting group of cheftestants (as Bravo calls them).

The huge deal David Dust is writing commentaries on this now on his blog, and I'm looking forward to more posts like this sample:


Satan/Erik and Lesbian Zoi are doing soufflés – and are NOT happy about it. Apparently neither of them has made a soufflé in ages because they are just too hard to make. Which is the exact same reason why I don't go to the gym – it's just TOO HARD so it must be avoided!

Cooking-Since-He-Was-11-Years-Old Ryan is trying to remember what's in Chicken Piccata. He's looking for pasta or rice. Even I know that you better locate some lemons and capers…and some CHICKEN you asshat!

Which brings me to this point: how in the HELL do you go on a cooking competition show without knowing and practicing the BASIC culinary school stuff?!? That's like those Project Runway designers who were CLUELESS as to how to design menswear. Do some preparation – my entertainment (and sanity) depends on it!!!!
I so agree with him about the gym! I make monthly contributions to Powerhouse Gym and try to encourage myself to go inside now and then. Who knows, miracles could happen.
11:51:00 PM




Skeletal Puffiness

Did any of you see Lara Flynn Boyle last night on Law & Order? I would post a photo of her but just don't think I can bear to have it on here where I have to look at it. You can see some here, many of when she was pretty, or google her. She seems to have gained some weight because I couldn't see her entire skeleton when she was in a bikini. Her body looked better, but her face was puffy from botox and collagen injections probably. It was scary.

I've said before that European actresses look better than many American ones who have so much work done and starve themselves. In a profession where it's necessary to show emotion, freezing their faces is nuts. They also need to look more like the regular people they are playing in movies. Broadway actresses don't do all that and act! Things need to change.
7:52:00 PM



Sunday, March 09, 2008
Hibernation

I used to say I was like a plant and came back to life in the spring. That's still true, but now that I'm retired, it's more like hibernation. I like to stay home and veg out. There's nothing like having a good book to lose myself in. After reading all seven Harry Potter books in a row, I haven't had that same pleasure since. J. K. Rowling tells a great story and does it so well. She deserves all the praise and money she's earned from those. I was completely involved in that world and miss it.

Brian gave me some good books for Christmas I'm still enjoying by Terry Pratchett and Neil Gaiman. I'm been reading Good Omens off and on, love it, and will probably read it again later on. See how it comes in handy not to have experienced some things until later? Now I have time to enjoy them. I've just started The Color of Magic and will read Guards! Guards! and Wyrd Sisters from The Discworld Series soon afterwards. I never read the books he did while he was growing up and still does since he reads a lot of science fiction and fantasy. He's chosen some for me through the years he thought I'd like, and he's been right. Thanks, Brian!

But back to the hibernating ... I remember when I was on the go all time and would take Brian with me or get a babysitter. He was my little running buddy, and we went all kinds of places. I hope he enjoyed it, too, and he must have because he and Brendan do that now. Oddly, now that I don't have to get up early, work very little, and only have a cat for an obligation, it's hard to get me out of the house to do much. Oh, I do go places, but then I rush back home delighted to be here. It wouldn't be so bad if I accomplished something productive while I'm home, but NO! I fritter away my time and watch movies and TV, read, and listen to audio books.

After a while, I get bored being by myself too much. The next two weeks are spring break, and my teacher friends will be available to do fun things. I'm ready!
2:14:00 PM



Thursday, March 06, 2008
More You Have to Read

The White People have more posts about Hating Corporations and Graduate School, which continue the hilarity. I love that blog and can't help showing you how clever they are.

From Hating Corporations:

When engaging in a conversation about corporate evils it is important to NEVER, EVER mention Apple Computers, Target or Ikea in the same breath as the companies mentioned earlier. White people prefer to hate corporations that don't make stuff that they like.

From Graduate School:

After acquiring a Masters Degree that will not increase their salary or hiring desirability, many white people will move on to a PhD program where they will go after their dream of becoming a professor. However, by their second year they usually wake up with a hangover and realize: "I'm going to spend six years in graduate school to make $35,000 and live in the middle of nowhere?"

After this crisis, a white person will follow one of two paths. The first involves dropping out and moving to New York, San Francisco or their original home town where they can resume the job that they left to attend graduate school.

At this point, they can feel superior to graduate school and say things like "A PhD is a testament to perseverance, not intelligence." They can also impress their friends a parties by referencing Jacques Lacan or Slavoj Žižek in a conversation about American Idol.

Here's one on soccer from Stuff White People Like in its entirety:

The Idea of Soccer

Many white people will tell you that they are very into soccer. But be careful, it's a trap.

If you then attempt to engage them about your favorite soccer team or talk about famous moments in soccer history, you are likely to be met with blank stares. This is because white people don't actually enjoy watching soccer, they just like telling their friends that they are into it.

In fact, the main reason white people like soccer is so they can buy a new scarf. As you may or may not know, many soccer teams issue special scarves, and white people cannot get enough of them!

Most white people choose a favorite soccer team based on either a study abroad experience or a particularly long vacation to Europe or South America. When they return, they like to tell their friends about how great "football" is and that they are committed to 'getting more into' now that they have returned home.

Some white people take this charade so far as to actually play in adult soccer leagues or attend a local professional match.

The best method for exploiting this is to ask a white person who their favorite football team is and how they came to be fans. This will allow them to tell you about their time abroad and feel as though they have impressed you with their knowledge. Once they have finished talking, it is acceptable to ask for favors.

Note: Europeans are actually into Soccer and are exempt from this entry, however they are free to use it to their advantage when in North America.

10:38:00 PM




Fierce!

Well, Christian won on Project Runway. This was a good season without anyone evil like the Cruella of Season One, Wendy Pepper. As horrid as she was, she pales in comparison to Omarosa (literally) from The Apprentice who is just dreadful. I though I'd never have to see her again, but the Donald brought her back on Celebrity Apprentice. Why? She isn't a celebrity. What has she ever done except be on his reality show? It's like Elisabeth Hasselbek from The View whose only claim to fame was being on Survivor, which I've never watched. She's married to a football player and is the Republican voice on the show.

But back to Project Runway - I've watched every season of it and just love it. There's something about it and Top Chef that intrigue me. Bravo has compelling shows like those that are a study in human relations and talent. I've been reading commentaries on Project Runway on David Dust's wonderful blog. It's made watching it even better. He said he'll do this for Top Chef, too, and I'm so looking forward to that. If you check it out, scroll on down past the photos of the hot male models to the commentary unless you wish to linger. I know I do.
10:07:00 PM



Monday, March 03, 2008
Our Bi-Polar Weather

It was 74 yesterday and around 70 today. Below is a list of weather predictions for this week. No wonder we have tornadoes, which btw are predicted for tonight. Just as expected, it's windy as Chicago out there - whooshing, scary wind the likes of which made one of my trees fall down week before last.

68°F
Cloudy
Wind: S at 24 mph
Humidity: 43%

69° 52° Today (sunny/cloudy and then rain tonight)

53° 31° Tuesday (rain)

51° 32° Wednesday (sunny)

50° 26° Thursday (snow)
12:40:00 PM




Not Just Mayonnaise and Bottled Water

From the funny blog I discovered - Stuff White People Like - I'm copying another post. I can't resist. Have any you want to add to the list?

#72 Study Abroad


February 22, 2008 by clander



In addition to accumulating sexual partners, binge drinking, drug use, and learning, white people consider studying abroad to be one of the most important parts of a well rounded college education.

Study Abroad allows people to leave their current educational institution and spend a semester or a year in Europe or Australia. Though study abroad are offered to other places, these two are the overwhelming favorites.

By attending school in another country, white people are technically living in another country. This is important as it gives them the opportunity to insert that fact into any sentence they please. "When I used to live in [insert country], I would always ride the train to school. The people I'd see were inspiring."

If you need to make up your own study abroad experience, they all pretty much work the same way. You arrived in Australia not knowing anybody, you went out to the bar the first night and made a lot of friends, you had a short relationship with someone from a foreign country, you didn't learn anything, and you acquired a taste for something (local food, beer, fruit). This latter point is important because you will need to be able to tell everyone how it is unavailable in your current country.

It is also important that you understand the study abroad ranking system. Europe/Australia form the base level, then Asia, then South America, and finally the trump card of studying abroad in Tibet. Then there is the conversation killer of studying abroad in Africa. If you studied in Africa, it is usually a good idea to keep it quiet, it will remind white people that they were too scared to go and they will feel bad. Use this only in emergencies.

12:40:00 PM