The Waking

I wake to sleep, and take my waking slow.
I feel my fate in what I cannot fear.
I learn by going where I cannot go.

We think by feeling. What is there to know?
I hear my being dance from ear to ear.
I wake to sleep, and take my waking slow.

Of those so close beside me, which are you?
God bless the Ground! I shall walk softly there,
And learn by going where I have to go.

Light takes the Tree, but who can tell us how?
The lowly worm climbs up a winding stair;
I wake to sleep, and take my waking slow.

Great Nature has another thing to do
To you and me; so take the lively air,
And, lovely, learn by going where to go.

This shaking keeps me steady. I should know.
What falls away is always. And is near.
I wake to sleep, and take my waking slow.
I learn by going where I have to go.



--Theodore Roethke









---
Joy's Updates - Straight from the Horse's Mouth.

Wednesday, April 30, 2008
Sarcasma

I got this from Mark's blog because David stole it from him. Ah, the thievery goes on. Isn't this hilarious? On theirs, this enlarged when clicked. Not on mine. User error.



Don't you wish this really existed? Not for me, of course, because I couldn't carry on without sarcasm. Ya think!
9:08:00 PM




Real Life

I decided that it was time for me to write about real people that I know and life as I know it. We're having beautiful spring weather today which almost made me think about doing something outside. The day isn't over, so pehaps there is still a chance that might happen.

Tina Smith Romine was elected Teacher of the Year at Creek Wood and is in the running for that honor in the county. So if you are reading this and can vote, check the box by her name. She's a wonderful teacher. Ask anyone.

I've been caught up in the director of schools selection. Our school board paid the state school board $5,000 to find candidates. They've narrowed it down to two of them, so we'll hear soon, I guess. I have opinions about this but won't post them on here.
2:16:00 PM




DWTS Gossip

This part is true about the 100th episode: "Next week, DWTS marks its 100th episode with the help of musical guest Rascal Flatts and returning stars. Fans of season four will be happy to see Apolo Anton Ohno and Julianne Hough hit the stage for a special performance, while season five devotees (and Maks fans currently suffering withdrawal) will get to see Mel B and Maksim Chmerkovskiy dance as well. Also making appearances will be past contestants Sabrina Bryan, Joey Fatone, Master P., Jerry Rice, Jane Seymour, Jerry Springer and Wayne Newton among others." I thought we'd seen the last of Master P. And I'm a Maks fan who has withdrawal and can't wait to lay eyes on him again! Maks and Jason on the same show! Here he is dancing with Mel B and looking hot.


Last night I forced myself to watch Jimmy Kimmel to see if Shannon Elizabeth and Derek Hough admitted to a showmance. She definitely acted that way, and he tried to say they were friends but was kind of giggly about it. I told you she said that about how he'll be sorry for being so hard on her in rehearsal when he goes home alone. So I think they are probably having a fling.

The photo of Mario Lopez is for you, David.

Tracy Phillips writes in "Dancing Couple Calling it Quits?":


There's more "Dancing" drama in the air! Reports surfaced Tuesday that Mario Lopez and Karina Smirnoff had ended their relationship, but the couple denies the split.

Karina tells 'DWTS' co-host Samantha Harris: "Mario and I are fine. Everything's good." Lopez reinforced her statement with an email stating, "It's all good."

The couple moved in together last year, after they came in second place on the third season of "Dancing with the Stars."

This season, Karina is currently paired with another Mario, the 21-year-old R&B singer. Despite having some fierce moves, Mario has had some trouble with the judges and the duo was surprisingly among the Bottom 2 last week.

Meanwhile, Mario Lopez recently made his Broadway debut in a revival of "A Chorus Line" and is set to return to the "DWTS" dance floor for next week's special 100th episode to perform a number from the musical. Former champ Apolo Anton Ono and his partner Julianne Hough will also be performing.
Why do I care? Because I am a time loiterer and can! Thank goodness, I have no problems of my own to worry about now and can be gossipy about people I don't even know.
12:57:00 PM



Tuesday, April 29, 2008
DWTS - The Results

I hope Shannon dances off the show. I'm just not that into her. Jason, however, is another story! As Beth said, he is fine! And I'll get to see Maksim again next week - the Russian bad boy hottie.

Jason and Edyta danced the quickstep for the encore chosen by the judges. They were in first place last night and did so well on both dances. It was of course wonderful to get to watch Jason dance again. He keeps improving and does so well. Interesting about athletes and how they kick into high gear the more competitive it gets. Kristi and Jason both said so and talked a little trash.
I'm so glad Kenny Mayne was on DWTS, even though he didn't do well and didn't last long, because he comes back and does the funniest routines. He's deadpan and has great delivery. He, Jerry Rice, and Len Goodman commented on all the dancers on "Dance Center" in a hilarious spoof of sports commentaries. There were stats of the dancers with height, shoe size, best dance, worst dance, and notes. Kenny said Mario sucked up to the judges and "first name Mario, last name Macheese. (that's what it sounded like anyway) About Shannon and Derek the stats said "showmance of the season" which I suspected. Len of course mentioned her great legs and figure and said that she and Derek had great chemistry on the dance floor. Kenny said, "Yeah, get a room. 5'9" - she's tall and cries at the drop of a hat."

Def Leppard performed a couple of their songs, and the dancers rocked out. I didn't know they were still around. But they have a new album.

Back to Dance Center with Kenny Mayne who said she was perfect in every way but that it might be an unfair advantage because she was used to dancing on ice. Len disagreed. Jerry was on there to say few words but be funny, too. All this is hilarious! They said Marissa talked fast and was energetic. Then Jerry said it wasn't just Tony's chest that got attention but his teeth. Then they made a sparkly thing on his teeth. Len said that was a ballroom trick and as he smiled one of those sparkly gleams was on him, too. They were funniest about Jason since he's a fellow football player - world's tallest man on the stats. Kenny said he had a flatulence problem, and Len said he uses the same move in every dance. This is the funniest segment!

During the piece about what they do each day before the competition, all the contestants showed how frustrated they felt learning the dances and how hard it was. The adrenaline on the night of the performance gets them through it. Then they said they get ready to do it all over again the next week.

Cristian announced that he had an MRI and that his doctor had called him five minutes before to say he tore a tendon and would need surgery but could delay it. He said if the audience voted to keep him there, he planned to stay in the competition and would postpone the surgery. My votes helped!

After dramatically announcing who is saved and who is in the bottom two (Marissa and Shannon), they finally announced that Shannon had the lowest combined total from the judges and audience. She needed to go since she is the worst of the group. It's going to be more difficult to decide from now on.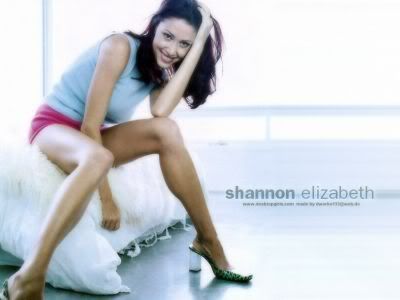 Shannon and her legs will walk on out. And what will become of her and Derek! He might be relieved. It's just something I picked up as time wore on. We'll see. Based on all the naked and almost naked photos I found of her while looking for one to post on here, she might just be too much for a nice Mormon boy. But then again ... who knows?
6:57:00 PM



Monday, April 28, 2008
DWTS - Week Seven

They now have to perform two dances each. It gets harder and harder for them. Tonight there was a ballroom round and a Latin round.


Marissa and Tony

Dance: Tango Score: 27
Dance: Rumba Score: 25 Total Score: 52

Len said the tango was her best dance yet! Tony was so excited again, and she was thrilled. It was passionate and dramatic. They praised their rumba and thought she was passionate. Bruno wanted her to be dirtier and Len wanted her to give it a bit more welly (whatever that is). She was so excited and happy, and Tony said she went from 6's to 9's and was so proud of her.


Cristián and Cheryl

Dance: Viennese Waltz Score: 25
Dance: Samba Score: 21 Total Score: 46

Beautiful waltz even though the judges found things to criticize. They looked wonderful together and were graceful and romantic. The samba started out energetic and fun, but Cristian pulled a muscle in his arm and stumbled through the rest of the dance but had done most of it. The judges said they would score him based on what happened before the injury but didn't. He was better than 7's, especially better than Shannon's all 8 Samba. Irritating! He'd better not be eliminated because of this.


Kristi and Mark

Dance: Viennese Waltz Score: 26
Dance: Cha Cha Score: 28 Total Score: 54

Well, that is a surprise. The judges gave them lower scores than before, and I don't know why unless it was back off some and equalize things. These judges are not consistent and are hard to figure out. Len was crabby tonight or as Bruno called him "cranky pants." Cougar Ann was her usual critical self. The cha cha was rockin' and energetic and fun. Bruno and Crazy Ann loved it with 10's, and Len not so much and gave them an 8.


Mario and Karina

Dance: Foxtrot Score: 24
Dance: Mambo Score: 27 Total Score: 51

Mario had to learn three dances this week - two for the show and one for his music video. He didn't like the foxtrot but did well and looked smooth and graceful. Len thought he wasn't elegant enough. Crabby Ann said he mastered difficult routines and didn't miss a step. Their mambo was better. Mario liked it more and Karina is a world champion Latin dancer. The judges said this was his dance and all of them loved it.


Shannon and Derek

Dance: Tango Score: 27
Dance: Samba Score: 24 Total Score: 51

Aha! Derek was hard on her in rehearsal to get her irritated with him for the tango. He told her the end results would make it worth it, and she muttered, "Not if you go home alone, it won't." Hmmmm, that's interesting. She's just still too stiff and gangly to me, but Len and Bruno are suckers for long-legged pretty women. She had a fake bottom but still didn't have hip movement.


Jason and Edyta

Dance: Quickstep Score: 29
Dance: Paso Doble Score: 26 Total Score: 55

This was quite a quickstep - energetic, fast, and smooth! What fun! He did a hand stand at the end and was great. The judges thought so, too. Bruno thought it was the performance of the night. Their paso doble was powerful and dramatic and different since the music was the Monday Night Football theme. Loved it! The judges agreed, but of course Critical Ann pointed out the lift when Edyta's foot briefly left the floor. Their costumes were the colors of the Dolphin uniforms.


Next week Mario Lopez will be on with something from A Chorus Line in which he's appearing on Broadway. Wonder if there will be any drama with him, Karina, and the young Mario. And be still my heart!! Maksim will return!
Yes! He and Mel B will dance. Ah, just for old time's sake, let's look at him and sigh.

I am ready for Shannon to leave and am sure she'll cry when she does since that's what happens when she doesn't like the scores or critiques. It's hard for me to know about the others because I enjoy watching all of them. I want Jason to stay for sure and hope he'll be in the finals along with Kristi, who will probably win.

Watching the dancers makes me wish I'd appreciated my body when it looked good, and I didn't even realize it. All I could do was focus on the imperfections. I didn't use my power either. Oh well. C'est la vie.
11:06:00 PM



Sunday, April 27, 2008
Tax Refund Evasion

Once a procrastinator, always one has been my case. It's a habit. I don't know why, but I always put off doing my taxes until the last minute. There I am with all those others like me frantically doing them on April 15. Then I say what I always do - that I could have done a better job if I'd started it earlier. I never learn.

For some reason when I'm extremely stressed out, it shows up in my paperwork - or lack of it. This has happened several times. Mostly it involves paying bills late even though I have the money to pay them. Sometimes I didn't file school folders and other times couldn't find papers I needed. When I was diagnosed with non-Hodgkins lymphoma in 1996 until after it changed from indolent to intermediate and required treatment in 2002, I didn't file my income taxes some of those years. I just couldn't do it. Every time I attempted to start on them, panic set in. In 2003 I didn't feel good enough to do it. I didn't hear from the IRS about it because I didn't owe them any money. In fact, they owed me refunds all those years. Talk about goofy!

Eventually I heard from them when they thought I owed them some money. I knew I didn't because I'd made less money that year because I'd been on sick leave and didn't do the extra jobs I'd done before when I had a refund. After my divorce in 1975, I became a single-parent teacher and had to work extra jobs in order to try to make my montly salary last three weeks instead of two. Child support was sporadic and never the right amount. At first I worked at the desk at Holiday Inn a couple of summers. Then I taught homebound students because I can make more money working fewer hours. I've done that for over twenty years and still do. Other jobs I had were teaching GED classes, doing after-school tutoring, teaching freshman English classes at Watkins College of Design and Film School, and a serving a brief stint in real estate.

So began my communication with the IRS. I told my story of having chemo, almost dying of sepsis, post-traumatic stress, and all that, and then explained that I lived alone and didn't have anyone who made sure things were done. When I explained that obviously I was sick because who in their right mind would not files taxes when they were getting a refund. They agreed and were helpful. I had to send the returns to three different places. They sent me information I needed and provided helpful information. I got three of the four refund checks I was due because one of them was past the time limit. Mostly it worked out OK.

Since then I've filed my taxes every year at the last minute and keep swearing I will not do that again. You have my permission to nag me about all during the year about keeping better records and writing things down. I've used Turbo Tax the last two years and filed electronically but need to have information available because I'd have had more deductions if I had done that. I guess I'm nuts.
10:39:00 PM




I am not mad ... and not obsessed with her

I've been thinking about this some more, and a friend and I have come to the conclusion that Elisabeth Hasselbeck could possibly have an autism spectrum disorder like Asperger's or perhaps narcissistic personality disorder. There is definitely a disconnect there with her since she shows a lack of empathy and rigidity of thought. It's possible. Check it out.

Asperger's Disorder is on a continuum and ranges from mild to severe. People with it can exhibit all or some of the behaviors. Some of those are literal thinking, freakishly good memories, being sort of geeky, OCD-like stuff, adherence to schedules, moral compass based on absolutes (not many shades of gray), not picking up on nonverbal cues, blurting out "the truth" instead of using social skills like politeness, and such as those.

Some fictional tv characters that I think are Aspies are the forensic anthropologist Temperance Brennan on Bones (classic!) as well as the guys on her staff, Monk (they say OCD but they have similar characteristics), Sheldon on Big Bang Theory of course, "Hands" on Boston Legal, and Goren on Law & Order: SVU, Cliff Claven on Cheers, and Spock on Star Trek.

I am more aware of it since Brendan has been diagnosed with Asperger's. He's in good company as this list indicates and is making progress. It's not easy for Brian and Melissa, but they do an amazing job with him and are wonderful parents. He is definitely loved and is a charming, funny little guy.
4:52:00 AM



Friday, April 25, 2008


Yargh!

This is the kind of day I've had but not in a happy, dancy way. More like jumpy, off-kilter, and fidgety.

10:18:00 PM



Thursday, April 24, 2008
CMT

I watched the debut and second episode of audtions of Can You Duet which is by the producers of American Idol and filmed in Nashville, which got me interested in it. The judges are a botoxed Naomi Judd, singer-songwriter Aimee Mayo, and vocal coach Brett Manning. I haven't heard of the last two. I don't keep up with country music except just enough to know who some of them are. I've been a rock fan forever and tell my son I was there at the dawn of rock 'n roll.

Anyway, I might keep up with this show. Naomi is pretty blunt but fair. These judges are qualified and know what they're talking about. This could be interesting. I might be one of ten people watching it so will see if I need to mention it again.

What's wrong with all this, you might ask. Well, first of all, I don't like American Idol because I don't like that all over the place singing like lounge acts and people who sing like Mariah Carey. Also I don't like to have to watch Paula Abdul, Simon Cowell, and Randy Jackson. Sometimes I've watched it toward the end to see the best singers but don't like these competitions that let the audience vote. Just think about the People's Choice Awards and presidential elections. Enough said. Finally, I don't listen to country music and don't even know most of the performers. As I mentioned earlier, I try to pay attention to enough of them to keep my citizenship in Tennessee in a county next to Nashville.

This is why I love the Bravo competitions. Real judges who know what's going on make decisions about people competing in something in which they have a skill. At least with DWTS, the audience vote just counts half along with the judges' scores. So I'll see if I watch this one as if I don't already watch too much TV!
5:52:00 PM





Open Letter to Elisabeth Hasselbeck

Elisabeth Hasselbeck is the ditzy blonde co-host of The View whose opinions come straight from Fox "News" and whose only claim to fame is having been on Survivor (which I don't watch) and marrying a football player. If any of you watch Survivor, tell us something about her when she was on there. Did she win or what? She drives me crazy almost every time she opens her mouth and won't listen to anyone. I sent this letter to The View and decided to post it here because the others were trying to explain for the countless time about what it means to have a woman and a black candidate. She persists on saying that no one should vote for them just because they are historic candidates. Whoopi explained that they are both qualified but that it might take a while before gender and race are not factors. Elisabeth said she wanted someone who could do a good job. They pointed out that all the white male presidents haven't all done well and have made mistakes. She just doesn't ever get it.


Go on, Elisabeth, just say it. You are not for Hillary and Obama because they are Democrats. We all understand that.

I'm a white woman over 60 who grew up in the segregated South, gave up a baby for adoption, married, divorced, and was a single-parent teacher for most of the 37 years I taught. I get what Whoopi, Joy, and Sherri are saying. Until you've given away your baby because keeping her would have made other middle-class white people uncomfortable, been hanged or arrested for being black, ridden a bus past white schools on the way to a separate but unequal black school with cast-off text books, drunk from separate water fountains, had separate public restrooms, not been allowed to take certain courses in school, been told "you don't want to be a lawyer; marry one," and in general been treated like a second-class citizen, maybe you can't understand. It shouldn't take all that, though.

We didn't have choices. I wouldn't marry the father of my daughter because the pregnancy was the result of date rape, which we didn't even have a name for back then. It was still our fault and the worst thing we could do. I felt guilty about it and lied about it until my daughter found me seven years ago and outted me. I envied the black community because they got to keep their babies and were supported by family who didn't blame the child but helped each other. Being reunited with my daughter was wonderful, but we lost so much. And for what? People tell me I should be happy because she found me and is in my life now, and I am. But I compare it to black people who were finally "allowed" to sit anywhere on the bus they wanted and then people wondered why they weren't grateful. I am angry at society for the way things were then. I know what it was like to be powerless and in a cocoon.

Molly Ivins said her liberal bent sprang from the same root that nurtures most Southern liberals: race. "Once you figure out they are lying to you about race, you start to question everything," she wrote. Amen!

If I were black or gay, I'd be angry all the time. I don't know how they handle it. Traditionally, churches were the only safe place black people could be together and express their frustration as well as worship and hope for a better life. At first that hope was in Heaven, but later they had a glimmer that it could happen here on earth. Spirituals contained code for the Underground Railroad as a means of escape. That's why civil rights leaders sprang from those churches. The Reverend Wright you keep harping about came from that tradition. Sometimes we need to vent and learn from others who understand, which is why we have support groups. What he said provided teachable moments for parents to give a history lesson and to put things in perspective. Good parents have discussions with their children about values and help their children become independent, productive members of society. As Senator Obama said, you can take moments from what we say, piece them together, and make it sound worse than it is. Obviously, he said so much more that was positive, inspiring, and hopeful. Give that a rest. It's been covered.

You want to vote for a Republican – period. Leave it at that and quit trying to justify anything. It is embarrassing to listen to you do it and frustrating to watch you block out reasonable points the others explain patiently to you. I don't know why you don't understand and have no empathy, but I know people of all ages who don't either. You don't even listen but wait to interrupt with the same inane remarks over and over. I doubt this will get through to you either. At least you can't interrupt me.

By the way, I voted out of my demographic for Barack Obama.
Bill Moyers has an interview with the Reverend Jeremiah Wright on his Journal tomorrow night on PBS. Videos and texts of his shows are on his website.
2:32:00 PM



Tuesday, April 22, 2008
DWTS - The Results

The encore dance was the western group dance, and I'm glad because it's fun to watch. And then Ashlee Simpson performed. Oh well.

First couple continuing is Shannon & Derek and the first in the bottom two is Marlee & Fabian. I thought so. Riverdance performed which I enjoyed, and then the junior dancers competed. They are so cute and GOOD! I'm glad they added this to the show.

The next couples are Marissa & Tony and Cheryl & Cristian. Yea! Now I don't know who it will be in the bottom two, but it won't be Kristi & Mark. Ah, it's Mario & Karina instead of Jason & Edyta.

I was right - Marlee is going. It's going to get sadder and harder each week because of knowing them better and seeing how much they improve. Goodbye, Marlee! You did a great job!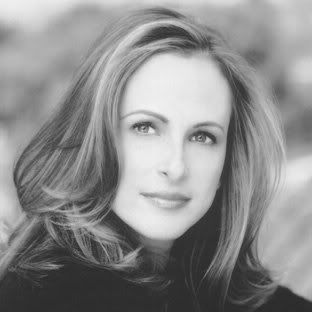 8:03:00 PM




Survey

Please rush over to Ronni Bennett's blog Time Goes By to take a survey about your blogging life.
2:32:00 AM




Death and Taxes



1:24:00 AM



Monday, April 21, 2008
DWTS - Week Six

They perform two dances from now on, so it becomes even more difficult. Tonight they must do a dance they have not yet tried as well as a group dance. For the rest of the time, they are scored on two individual dances.


Jason and Edyta

Dance: Cha Cha
Score: 24

Their cha cha was sexy and hot to watch. Edyta took Jason to a free-style class for him to learn to move his body and dance more. The judges liked what he did but noticed some footwork problems. It's a good thing I don't look like Edyta because I'd flaunt myself all over the place. Jason and Edyta are so good looking. I'd like for them to stay on just so we can look at them.


Shannon and Derek

Dance: Rumba
Score: 24

Apparently Derek stayed out of the hospital this week after hurting his neck and having the flu the previous two weeks. Their rumba was smooth and flowy. Shannon is still stiff and has no hip action even after Derek took her to the beach to loosen up. Does this make her a dead dance? (sorry, sometimes I can't help myself) I think a showmance might be going on with them. Won't be the first time that happens on this show. Samantha and the judges might think so, too, which probably helped their rumba.


Marlee and Fabian

Dance: Mambo
Score: 21

I try to imagine how Marlee manages to dance and move to the music without hearing it and can't even imagine there being no sounds. The judges said her mambo looked forced, and it did. She didn't move her hips the way she has before. I predicted the judges would all give her 7's and was right.


Cristián and Cheryl

Dance: Fox Trot
Score: 27 (all 9's!)

Oh yes! The fox trot was graceful and beautiful. Bruno said Cristian was at his dashing best and that his footwork was excellent. Len said if he were in the bottom two this week, he'd show his bum in the supermarket. Let's hope that doesn't happen! He said he wanted to be known as Cristian de la Fox Trot. OK, he's gorgeous but not that clever.


Marissa and Tony

Dance: Viennese Waltz
Score: 26

Marissa had problems learning this dance and got dizzy during the spins. Tony took her to an aerial arts class which helped. She was graceful until the spin at the end which looked awkward to me. The judges praised this waltz, and Tony seemed more excited than Marissa when they gave their critique, and that's saying something. They were thrilled with the scores! Wow, two nines and an eight!


Kristi and Mark

Dance: Jive
Score: 30

Kristi said she was born with club feet and had to wear casts and have therapy to correct them. She's definitely overcome any problems she might have had from it and performed a rocking jive! It was peppy and fun for sure. Strange outfit though, especially the ruffly socks with the ankle-strap heels while Mark looked like a glittery Buddy Holley. The judges loved it and will give them a 30, I'll bet. Yep! All 10's! I loved it, too. They deserved and earned that 30. She should win this season because she's far and away the best of the bunch.


Mario and Karina

Dance: Rumba
Score: 28

Oh my! They danced the rumba to "Let's Get it On" which already sets quite a tone and they steamed it up even more. I need a cigarette! (and I don't even smoke) It was too raunchy for Len but not for Bruno and Cougar Ann who said it was better than good sex. They loved it. Karina's outfit would have been better with the drape in sheer red fabric instead of what looked like a sheet draped over her like a toga. The dance was hot!

All of the contestants and dancers did a group dance which Jason called Showdown at the Ballroom Corral. It looked like fun but very hard work since they could do lifts and all kinds of moves they can't do in this competition. Fun and energetic!

Predictions: Marlee will probably go this week. Next will probably be Shannon, Marissa, and Cristian if they just go by dancing. Popularity plays a large part because of the fan base, so sometimes it's hard to tell which way it will go. Jason will probably go before Mario, which will leave Mario and Kristi as finalists.
4:58:00 PM



Friday, April 18, 2008
Question

I've had people comment on my blog because I posted a link to theirs and thank me for linking to them. How do they know? I understand how we discover if someone visits our site since I have a tracker, too, but don't get how they know about the link. This has puzzled me for quite a while. Do they have something I don't know about and would like on my blog because the only way I've ever known if someone linked mine is when they told me they did it. Inquiring minds want to know.

Btw, friends and family who haven't commented for a long time, let me hear from you. Comments, emails, calls, or cards will all be fine. Thank you for your time and attention. You may now return to your regularly scheduled programs. :-)
9:12:00 AM




Busy Weekend Ahead

I'm picking up Brendan from his pre-school tomorrow (Aqui Elementary) while Brian and Melissa go to a geek convention in Kentucky. He'll spend the night here Friday night, and then I'll take him to their house late Saturday afternoon because Melissa's mother Paula is going to stay there with him that night. Early Sunday afternoon I'll return, so Paula can drive back to Alabama before dark and will stay with Brendan until his parents get back. Don't even ask how this plan transpired, but suffice it to say that Paula wanted to spend time with Brendan since she won't be able to see him again for over a month and to give me a break. She has tons more energy and stamina than I do. I didn't get everything ready I intended to do before my little guest arrives, but that's OK. It's always interesting with the Little Weirdo. He'll be five in a week and is a funny, creative, charming boy. I should have stories.

I'll be back in touch when I am able. All of you have a good weekend and think about me.
12:23:00 AM



Thursday, April 17, 2008

1:55:00 AM





1:55:00 AM




What a Week!

It's Wednesday, and I have more things to get done this week than time to do them. I'm not used to this pace! Stay tuned. Whew!
1:41:00 AM



Wednesday, April 16, 2008
DWTS - Results

Ozomatli performed while the group of professionals did the samba. Very entertaining! I'd never seen them or heard of them before and like them.

They've added a new twist this season with junior professionals who will win a trophy, too. Each week they'll have two couples on the show. They are so cute and amazingly precise and accomplished to be 8 to 10 years old! I thought they might have information about the kids on the website, but they don't.

In a segment where the stars told how they prepare for their performances, Priscilla said she did yoga. Aha! I thought so!

James Blunt is also on here singing. The professionals dancing to his song are doing something that has a lot of ballet in it. She was definitely a ballerina. It was beautiful, graceful, and lovely.

The pauses are too long before announcements. Way too long. Cristian and Cheryl are in the bottom two with Priscilla and Louis. Then we found out.

12:38:00 AM



Tuesday, April 15, 2008
What's Wrong With This Caption?



OK, I'll tell you one thing wrong with this caption. First, there are no repentant cats. They do not experience guilt. If they look as if they feel guilty, it's an act to get what they want. They learn what works and do it if necessary, but mostly they feel entitled and expect to be served by their mere humans. The cat in this picture is probably upset because something is not going its way. Brigit looks this way when I won't cooperate with her and when it rains. She hates that.

They make demands and do what they want to, which brings us to the part that is right with this picture. Cats do not share. If they deigned to bake, they would keep it all unless they decided it wasn't good enough for them. Then a cat will walk away without ever looking back. It's their way. I've learned all this from living with cats (usually one or two at a time) for a few decades. Btw, this cat looks like my blonde diva when she was younger and in her Brigit McBeal phase, then made the transition into being Brigit Hilton, before the fully-blown stage she's in now of Brigit Dion-Lo Streisand. Oh yes, they are cute and cuddly, and then they have us where they want us from then on. Gotta love 'em and I do.

Co-dependent dogs are grateful for anything you do for them and are loyal to a fault. I've never had a dog for a pet because they are too much work. This might explain a lot about me and the men I've chosen to spend time with, but we won't go there.
11:17:00 AM



Monday, April 14, 2008
DWTS: Week Five

Linda and I watch DWTS together on the phone and then I watch it again by myself (DVR) so I can concentrate and write the recaps. It's Latin night with the romantic, slower, sensual rumba and the sexy, fiery, fun samba. This is what the DWTS site said about the dances:


The Samba is an all-out party dance with origins from Brazil's Rio Carnival. It is made up of many different South American dances incorporated into one. It is very rhythmical with lots of hip action.

A dance that tells the story of love and eroticism between a man and a woman, the Rumba relies on the age-old premise of the lady trying to conquer the gentleman by means of her womanly charms. Incorporating all the elements of teasing and withdrawal, it is considered the most sensual of the Latin dances.
Mario and Karina

Dance: Samba
Score: 27

Mario finally got some good scores. Len's been hard on him but tonight he was complimentary. This week Mario did well after being inspired by Stevie Wonder. He visited Stevie's radio show I didn't know he did and was a guest while Stevie motivated him by telling him "to follow the incredibleness of his singing." Karina's outfit was feathery and small. I wish I could post a picture of her in it, so you could see. They had the moves and were steamy! This is the best he's done. Karina designed an excellent choreography for them.


Priscilla and Louis

Dance: Rumba
Score: 21

OMG! She did the splits! I'm sure she must have been doing yoga for many years to be able to be that flexible. The judges were disappointed and criticized her footwork (especially Len and also Louis's choreography). I agreed with them and thought it was more walky than dancy at times but was emotional and passionate. Then they argued about it with each other. Tom eased the tension with his usual aplomb and humor. I thought she did pretty well.


Marissa and Tony

Dance: Samba
Score: 24

Wowable! Loved it! She moved and had hip action. They shook it big time and definitely worked it! It was fun to watch them - especially Tony. I still miss Maks, but Tony helps with that a lot. A whole lot. Crabby Ann was excited and praised her as did Len and Bruno. So based on that, I thought there would be some 9's instead of all 8's. They said it was her best dance yet, but that's the same score she got last week. Hmm.


Cristián and Cheryl

Dance: Rumba
Score: 23

Len said it was a competent performance. Bruno said Cristian needed to caress the floor with his feet (Bruno has a way with words, doesn't he?) and thought they had good chemistry. Crappy Ann thought they had no chemistry. She is jealous. She can also be a bitch. They are hot separately and even hotter together. He must stay. I have spoken.


Marlee and Fabian

Dance: Samba
Score: 22

According to Len, the samba is the hardest dance to do and that he couldn't believe she does so well when she can't hear the music. She messed up a couple of times but hung in there and finished. They all talked about how inspirational she was which made me know they'd give her lower scores even though, of course, she is an amazing inspiration. She looked great and had hip action.


Kristi and Mark

Dance: Rumba
Score: 29

When I first watched this, I wasn't impressed; however, when I watched it again and concentrated on it, I thought it was much better. It was smooth and romantic. She does seem to have loosened up more and moved beyond the technical perfection to some emotion. Obviously, her figure skating excellence gives her an advantage, but she still has to translate it to ballroom dancing which is a challenge.


Shannon and Derek

Dance: Samba
Score: 23

She's about as tall as Derek is and is stiff and awkward. No hip action at all. None. She doesn't even walk gracefully. The judges agreed. Bruno said she messed up the timing. Creepy Ann said she'd love to have her for a partner because she goes for it 100% whether she looks awkward or not. Hitting on her or damning with faint praise? You decide. Cougar Ann has a ballroom dancing Russian boyfriend who is about 14 years younger than she is and wants to have a baby and stay home. I think that's a great idea.


Jason and Edyta

Dance: Rumba
Score: 27

Whoa Baby! That was sooooo sexy and hot. The judges thought so, too. I liked his casual outfit and their moves. Oh yes!

I wonder what dances will be next week - the waltz and tango maybe? I'm not sure who I think will leave tomorrow night. The next ones to go will probably be Priscilla, Marlee, and Marissa. Then probably Shannon and Cristian which will leave Jason, Mario, and Kristi with the last two being the finalists. The voters have so much to do with it, and it depends on their fan bases, so we'll see.

I DO NOT LIKE CARRIE ANN! Linda doesn't either. We want her replaced. Marry the boy and get pregnant, Cougar Ann! Tick-tock, tick-tock, tick-tock!

Tom Bergeron is great as host and manages to keep things going with finesse and humor. He's the best one on there of the hosts and judges.
7:08:00 PM




FYI

That sentence, "When you get hungry enough, you'll eat the kind of food I give you," does not apply to cats.
4:26:00 PM




Be With You Soon!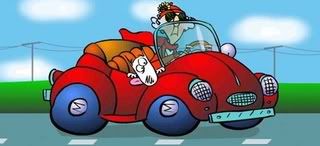 I'm out running around teaching homebound students, picking up and delivering assignments, buying cat food, and being in a frenzy!


12:10:00 PM



Saturday, April 12, 2008
C'est Moi

This is from the Myers-Briggs Personality Inventory. Now you know why I crave the comments so much:

ENFP

Warmly enthusiastic and imaginative. See life as full of possibilities. Make connections between events and information very quickly, and confidently proceed based on the patterns they see. Want a lot of affirmation from others, and readily give appreciation and support. Spontaneous and flexible, often rely on their ability to improvise and their verbal fluency.
12:46:00 PM



Friday, April 11, 2008
Book Addiction

After reading all the Harry Potter books in a row, I haven't found any others that have fascinated me as much. J. K. Rowling writes so well and is an amazing storyteller. Sheena and I exchange books, and some I borrowed from her have me hooked. They are mysteries by William Bernhardt about a lawyer Ben Kincaid in Tulsa. I like him and the other characters and enjoy spending time with them. Some of the events in the books make me really uncomfortable but that's good writing. No comparison to Ms. Rowling, though.

I bought all of them I could find at McKay's for not much money. That place is great! It's well-organized with all kinds of books, CD's, and DVD's. I can foresee not paying for those again since I intend to take many of mine I need to get rid of there for tickets for credit. This can go on and on.

What are you reading that you enjoy or have read? I'm always looking for new ideas now that I've retired and can read for pleasure.
10:08:00 PM



Thursday, April 10, 2008
Again!

I had an appointment this morning with Dr. Huerta, and his receptionist called me "Hon" - two days in a row this has happened! Did my inner Maxine spring forth and say what I really thought about it? No, of course not. I wimped out. This might be a losing battle or could build up until I become postal with someone. What to do?
4:28:00 PM



Wednesday, April 09, 2008
OK, That Does It!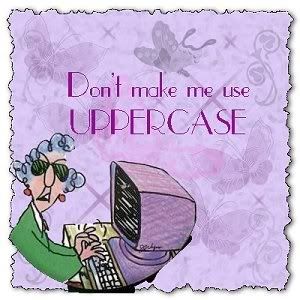 I was at a store while ago and was called "Hon" by a teenaged employee. After some thought, I've decided that I'm going to speak up and tell him and others who call me "Sweetie," "Dear," and "Honey" that I do not like to be called that unless it's by someone related to me or that I'm in love with. I hate being called those terms of endearment by people I don't know because they come across as patronizing and condescending. Argh!
7:16:00 PM



Tuesday, April 08, 2008
DWTS - The Results

Sheryl Crow is the guest singer this week. I like her. She doesn't know me.

Since Adam and Julianne performed the encore dance, that probably means he's been eliminated. We'll wait and see, but that is what happened last week with Steve.

Two couples are safe - Jason & Edyta and Kristi & Mark.

Some young dancers performed the samba and paso doble. They were eight and nine years old. Impressive! There was a neat segment about the professional dancers. I love to watch them dance but still miss Maksim.

Now for more safe couples - Marlee & Fabian, Cristian & Cheryl, Mario & Karina, Shannon & Derek, and Marissa & Tony.

Bottom two - Priscilla & Louie and Adam & Julianne. I think I just might be right, and I am.


Now Adam can get back to doing what he does best. Meanwhile, it was fun watching Zorro on a bike! Hilarious!
9:08:00 PM





2:20:00 PM




Pullet Surprise

That's the way a student spelled Pulitzer Prize on a test I gave, and it's what Bob Dylan won recently. He was awarded an honorary Pulitzer Prize for his contribution to and profound impact on popular music and American culture. All right! Read more about it here. By the way, I won a trivia contest about Ol' Bob. Aren't you proud?


It seems like a good time to revive my favorite story about my mother since it fits in with this good news. During the summer between his junior and senior years of high school, Brian attended the Governor's School for International Studies at the University of Memphis, of basketball fame. It was a wonderful program free to qualified students that included several schools throughout the state. At this one, Brian learned about Africa and studied Russian from excellent teachers.

When Mother and I took him there, we decided to spend the night and do some sightseeing. We went to Graceland and stayed at the Peabody Hotel where we got to see the famous ducks who live on the roof and come down to swim and play in the fountain every day escorted by a doorman. It's a big production and fun to watch.

The next morning we ate at the coffee shop there in the hotel. While we were getting ready to leave (while I was waiting for Mother to pay for our breakfast - don't start!), I saw this guy walking down the hall to the cafe I thought looked familiar. His hair was curly and unkempt, and he had on faded black slacks, a shiny lavender vest that goes with a suit, no shirt, and scruffy black boots. Yes! It was Bob Dylan! As he passed by me, we made eye contact while I moronically said, "Hi." He muttered something back that was as unintelligible as his acceptance speech that time at the Grammys. I took that as a positive.

When Mother came out, I was excited and told her she wouldn't believe who I just saw - BOB DYLAN! She asked, "Who is Bob Dylan?" Aghast, I explained and exclaimed, "Who is Bob Dylan? Who is Bob Dylan? Only the best songwriter in the 60's! He's a legend" (I stopped short of "voice of a generation" and do know a few limits) Mother sighed with relief and said, "Thank goodness! I was afraid he was someone you knew."

I think I'll call her and let her know he won a Pulitzer.
9:35:00 AM



Monday, April 07, 2008
Project Runaway?

The Weinsteins made a deal with Lifetime for Project Runway, but NBC, who owns Bravo, is suing. What will this mean to us? NBC has made some bonehead decisions (canceling West Wing which I'm still bitter about and oh no haven't forgotten) and keeps messing up with programming decisions, so I have mixed feelings. I don't want them to screw up Bravo, and this won't help. It will definitely help Lifetime's ratings when it's on, though!

Here's what MSNBC wrote about it, and here's part of the article:


Lifetime announced that it had reached a reported $150 million deal with the Weinstein Co. to televise five seasons of "Project Runway" beginning in November. The show just completed its fourth season on Bravo last month, drawing nearly 5.2 million viewers to its finale.

"Project Runway" is a hit with young viewers and that makes it particularly valuable to Lifetime, which is moving away from a once dowdy image.

Lifetime did agree to acquire TV rights to other Weinstein properties as part of the deal to get "Project Runway," Wong said. They include the movies "The Nanny Diaries" and "The Great Debaters."
You must check out this post by The Minx on her blog about this! Perfect! Here are samples from what she posted. She's talented and creative for sure!


11:36:00 PM
DWTS: Week Four
Kristi and Mark

Dance: Paso Doble
Score: 29

Strong, emotional, dramatic performance but not as intense as I've seen it done. Technically it was really good but emotionally cool which is not what this dance is about. Len was critical of the slight sameness in every dance she does but still gave her a 9. Bruno and Carrie Ann said she was excellent with difficult choreography and gave her 10's. She'll probably win it.


Priscilla and Louis

Dance: Viennese Waltz
Score: 22

Cranky Ann had to bring up the lift again, and Len agreed that lifts are forbidden. They'll deduct points from her because of it. Crabby Ann said that she loves how Priscilla creates drama with her facial expressions. What? Facial expressions? How?


Adam and Julianne

Dance: Paso Doble
Score: 19

It was hilarious! First, he came out on a unicycle and then hammed it up, cape, mask, and all. Zorro on a bike! Only Julianne could deal with him so well. He said he's trying to "not lose." This was so funny. He'll probably go home this week, but he is definitely entertaining.


Marlee and Fabian

Dance: Viennese Waltz
Score: 24

Lyrical, focused, and beautiful! And why did CA give Marlee a 7 when the dance made her cry in a good way? She was amazing despite her problems with balance she said were because of her deafness. I hope she stays in for a while because she does well and is inspiring. Bruno said she always interprets the music beautifully and he doesn't know how.


Mario and Karina

Dance: Paso Doble
Score: 24

Intense and hot! Karina has to be paired with someone who tries, is hot, and has no sense of humor. Otherwise, she'd probably kick him to death. She is quite the Russian diva. Mario Lopez seems too nice and sweet for her, but he is definitely a hottie. He said he wasn't looking for the right person but was trying to be the right person. Somehow I doubt that phrase has ever occurred to her but could be wrong. Yeah, right!


Jason and Edyta

Dance: Viennese Waltz
Score: 29

They are gorgeous to watch, but I didn't think he did as well as the judges said he did. Carrie Ann's and Bruno's hormones did their voting for Jason. I like looking at him but don't see inflating his score when it isn't earned. They said he had an understated elegance and made the waltz sexy and sensuous, but he tripped once and was awkward at times. They didn't seem to mind. Edyta's dress helped, too.


Cristián and Cheryl

Dance: Paso Doble
Score: 26

OMG! Cheyl's costume! Mel wore one just like it last season - the brief, black, leatherish one. They had Spanish music that helped make the dance more passionate, which it definitely was! Oh yes!


Shannon and Derek

Dance: Viennese Waltz
Score: 28

Jonathan filled in for Derek teaching her the dance because Derek hurt his neck and was told to take a week or two off. Derek choreographed the dance and was there during rehearsals. He danced with her tonight anyway, so I hope he was up to it. I still think she's stiff and has erratic footwork, but Len said he thought it was the best dance of the night. I don't get it. She's not as graceful as some of the others. At least I don't think so, but the judges do. Oh well.


Marissa and Tony

Dance: Paso Doble
Score: 24

Good judging! Who knows how they'll be? She did a great job and was intense and so good. She performed a difficult choreography really well. I love her enthusiasm and dedication.

OK, the judges make no sense. They are inconsistent with their praise and criticism and scores part of the time. I can't get a handle on how they are going to be from week to week. Also I don't like it when the music doesn't go with the dance. Those Latin dances need Spanish music. And "Do Right Man" doesn't do it for me with a waltz.

Who will go? Probably Adam this time.
9:49:00 PM